Extension of the Steiner-School Villingen-Schwenningen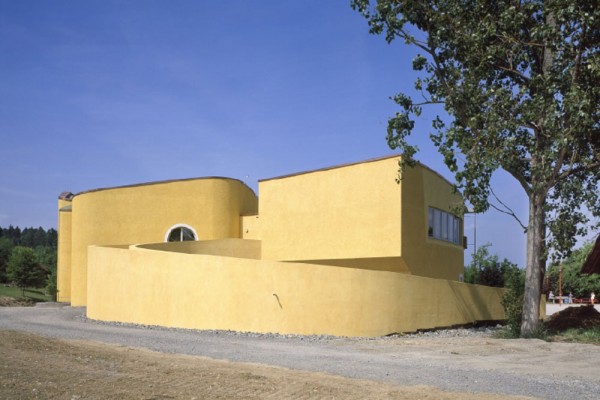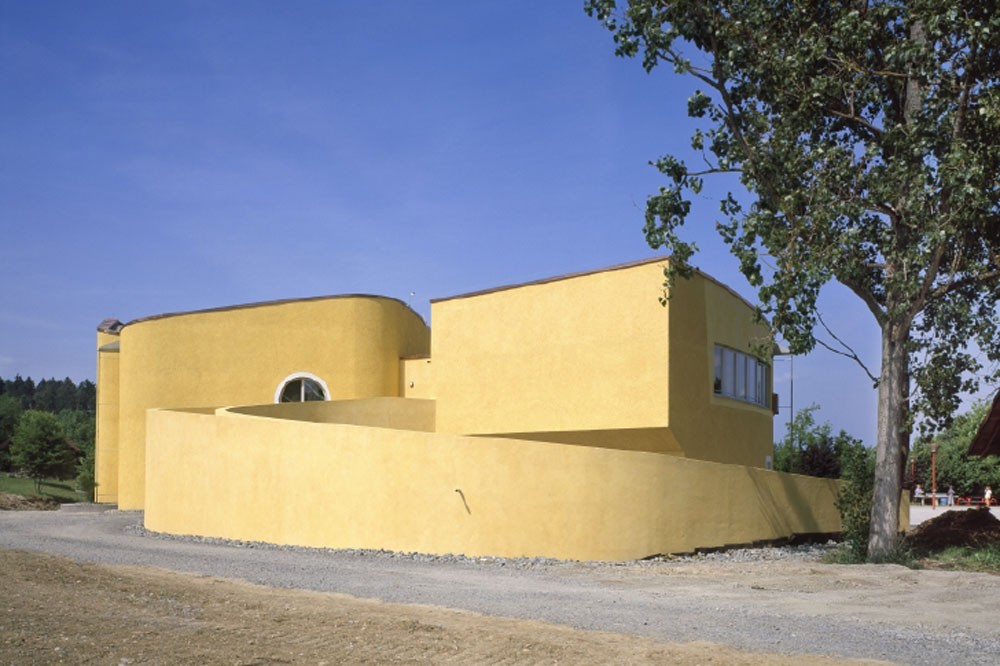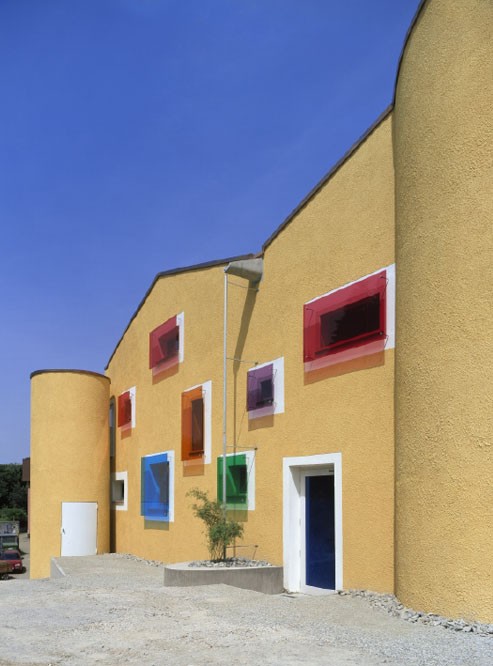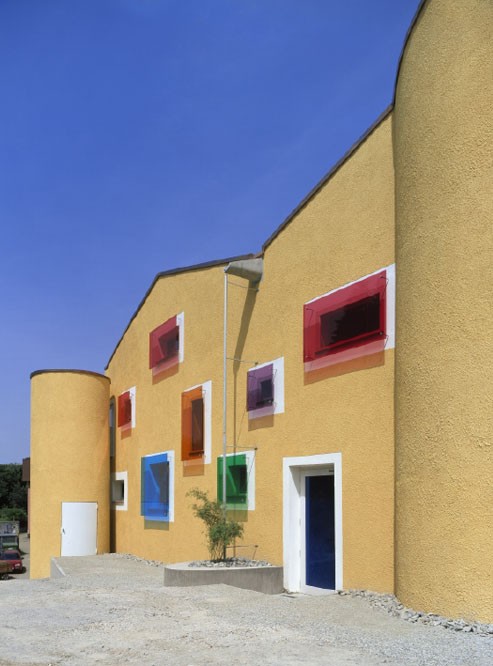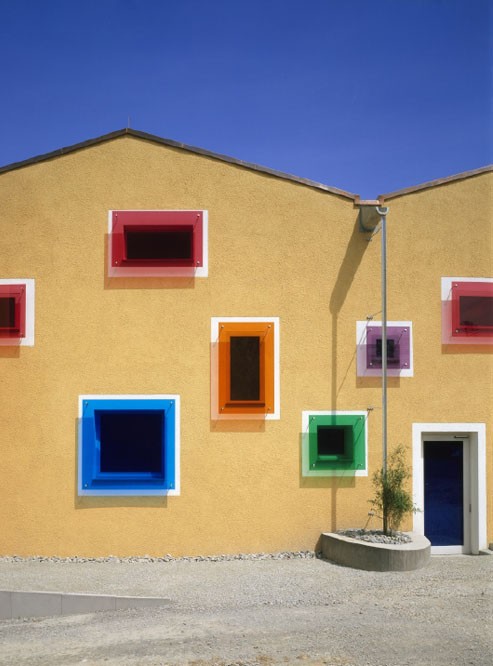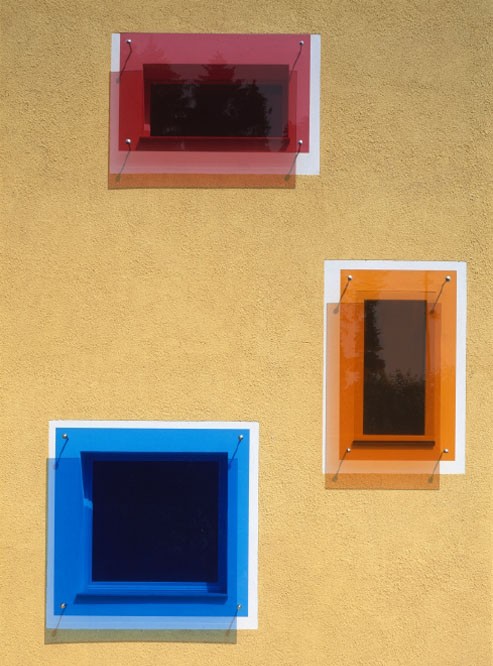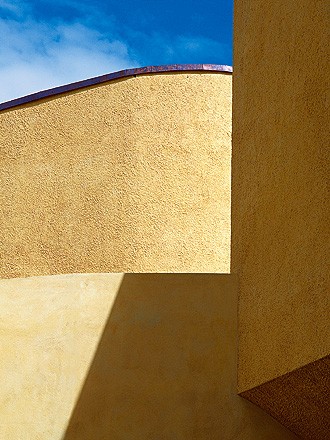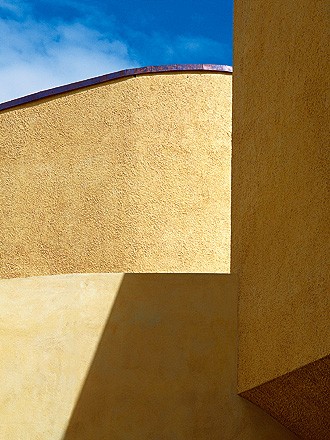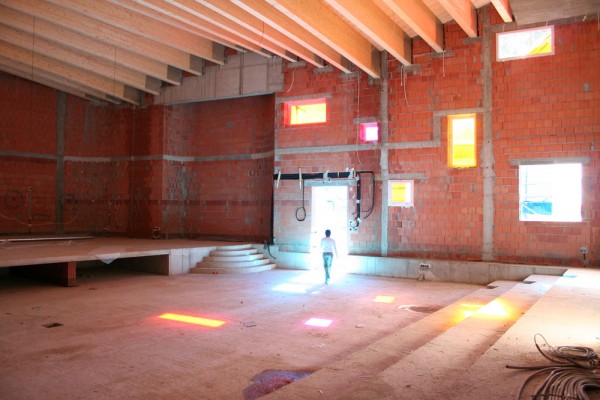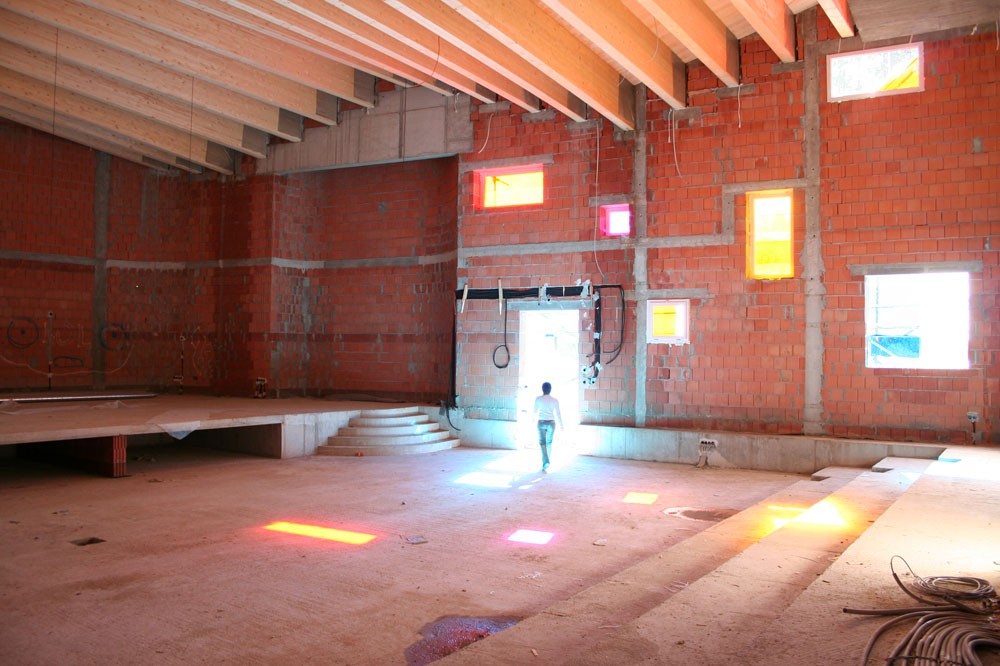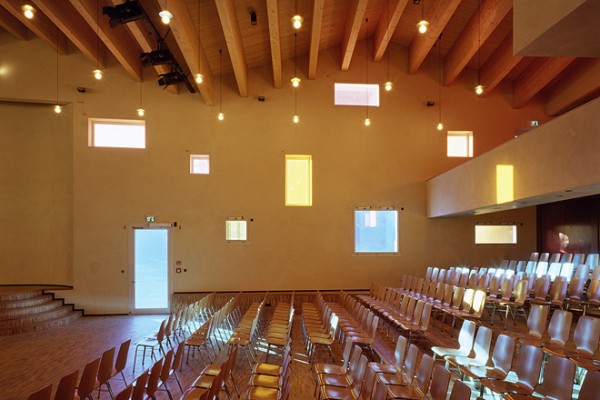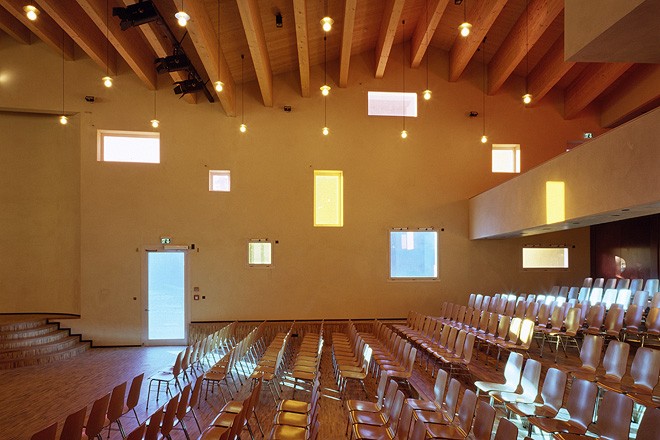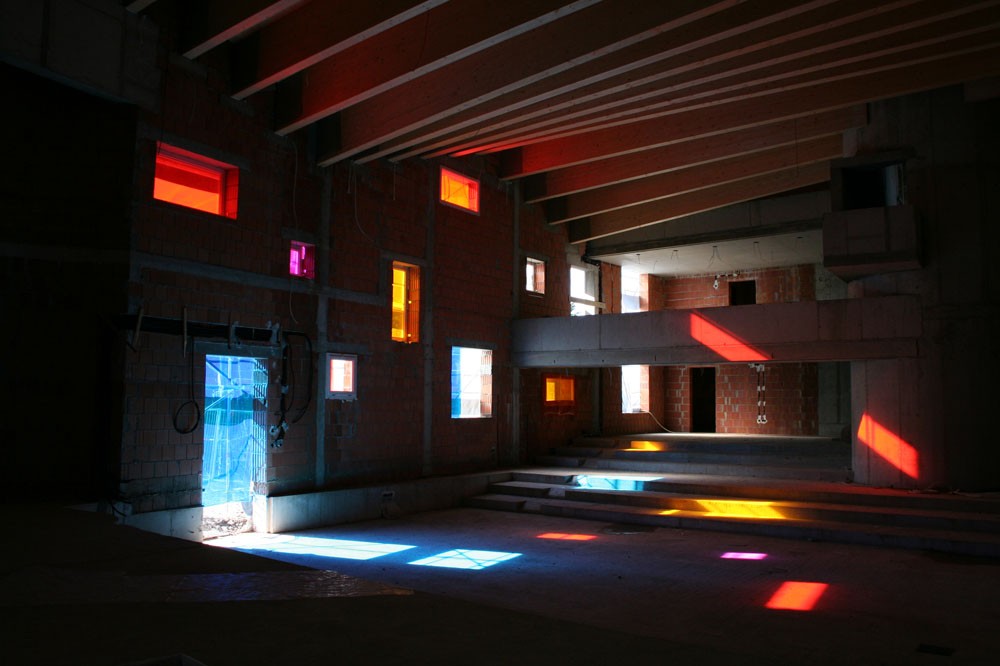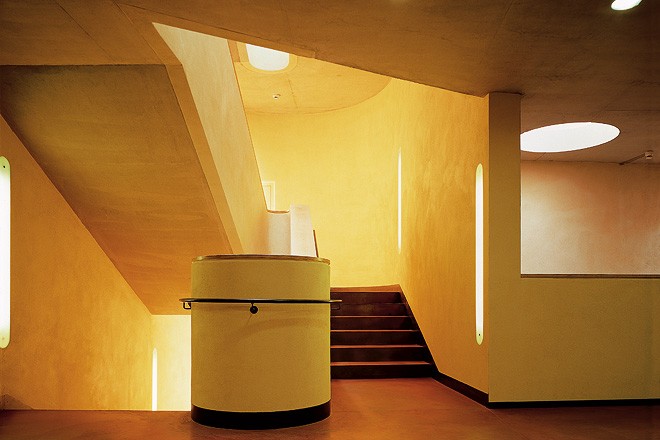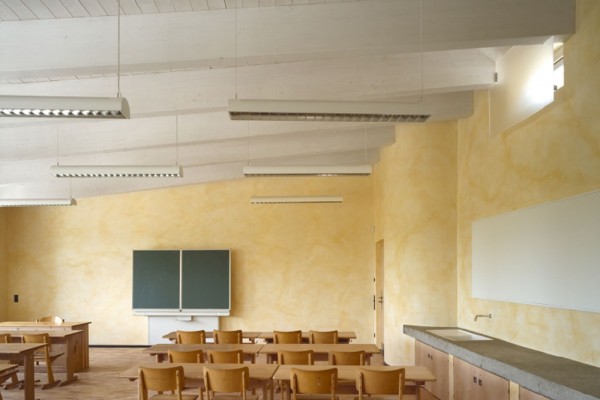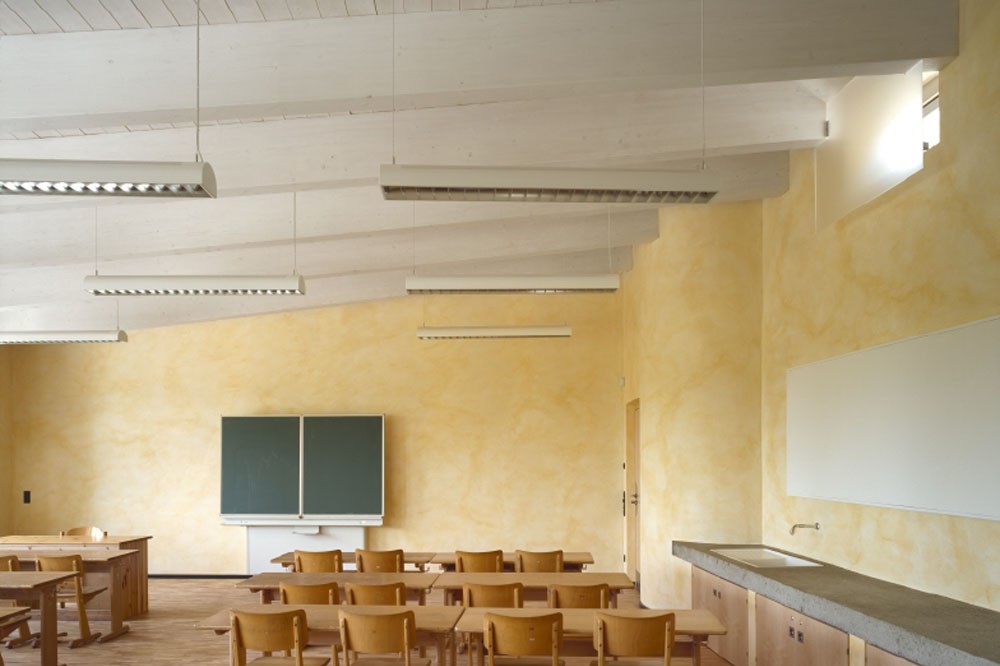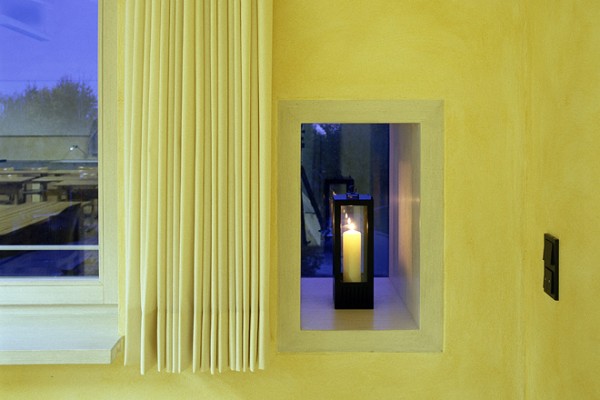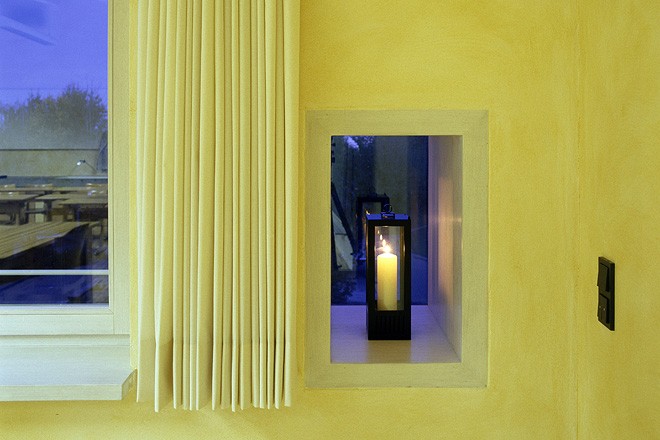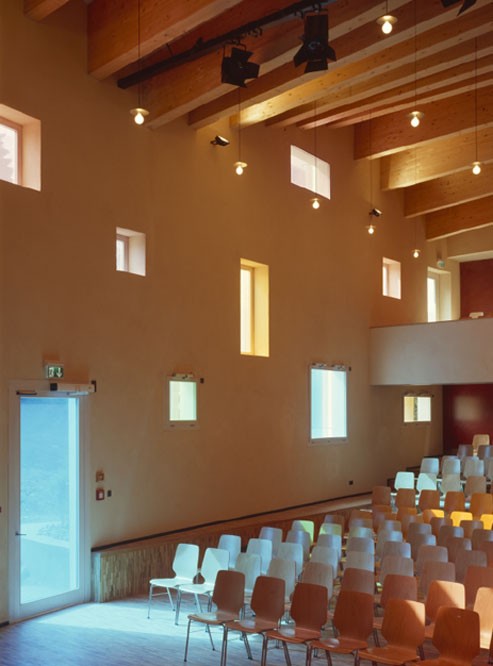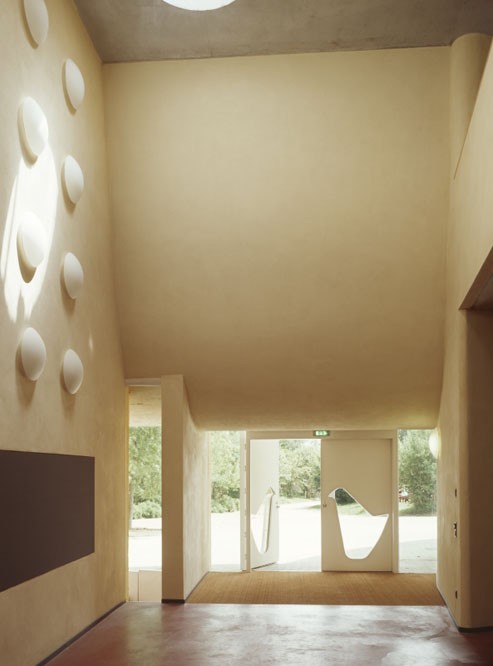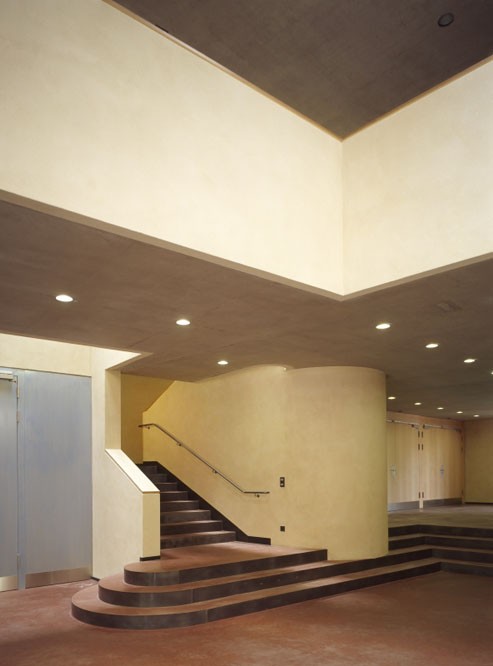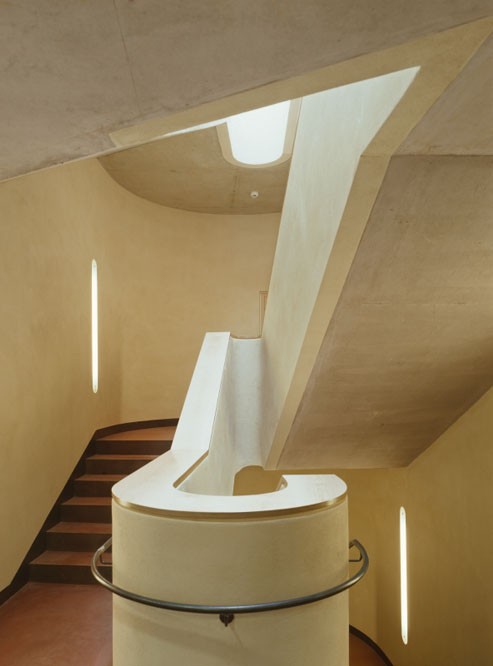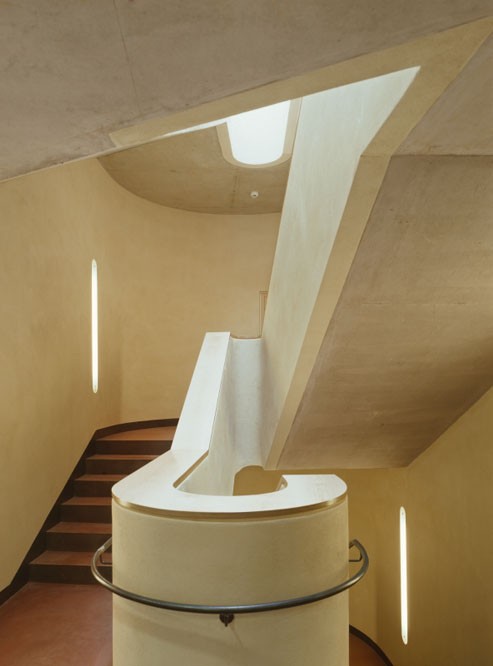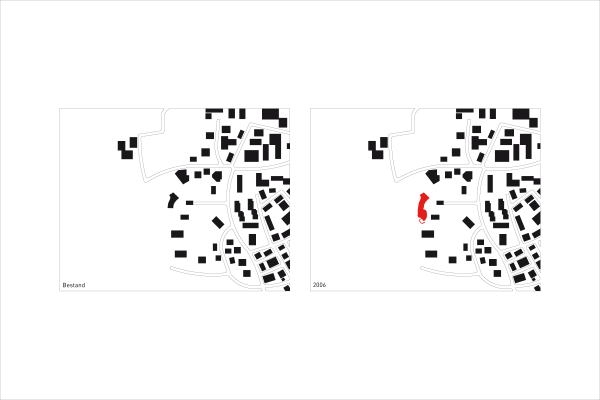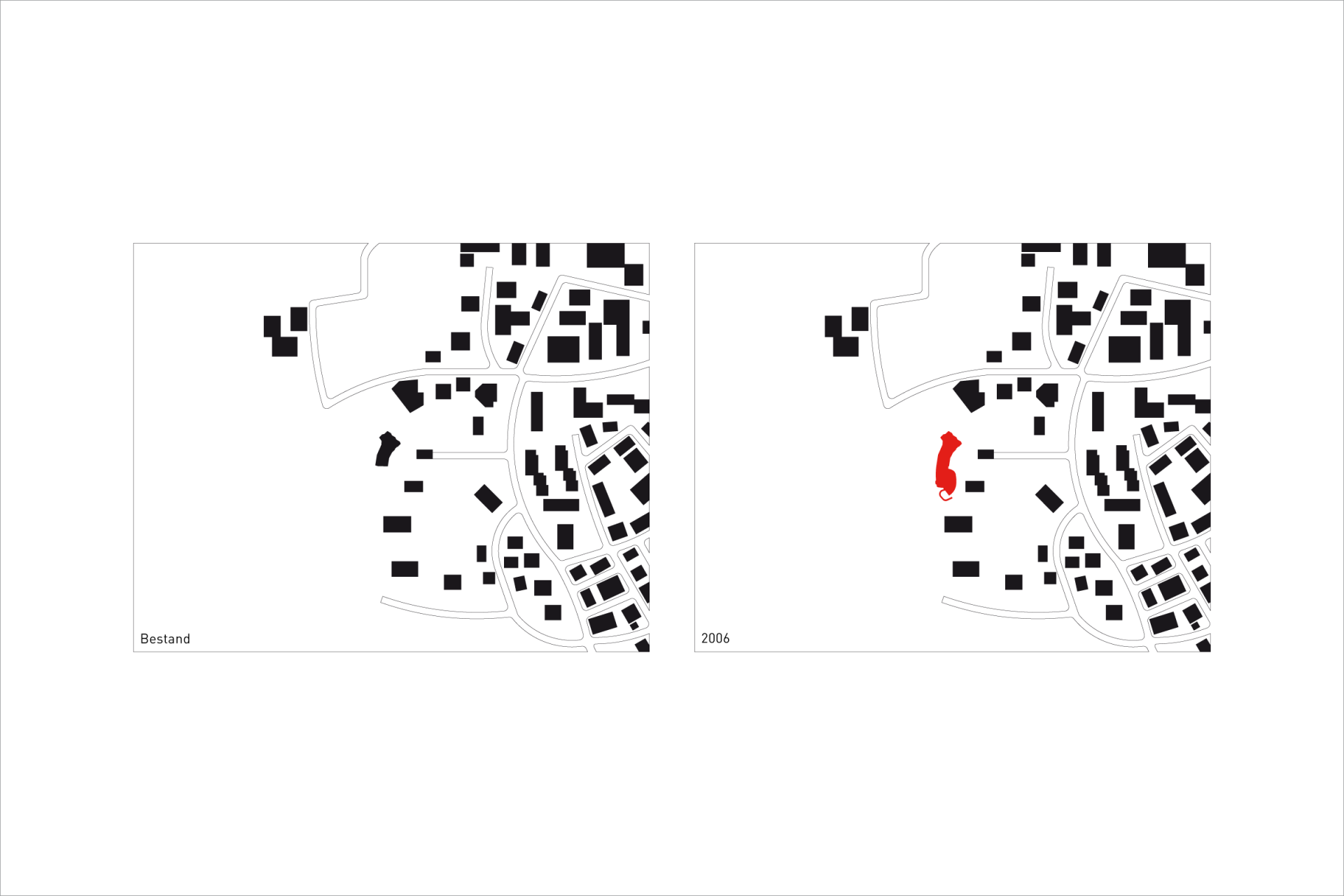 ,
Extension of the Steiner-School Villingen-Schwenningen, 2006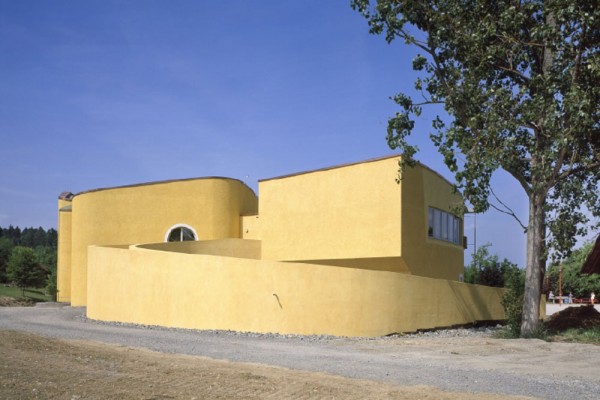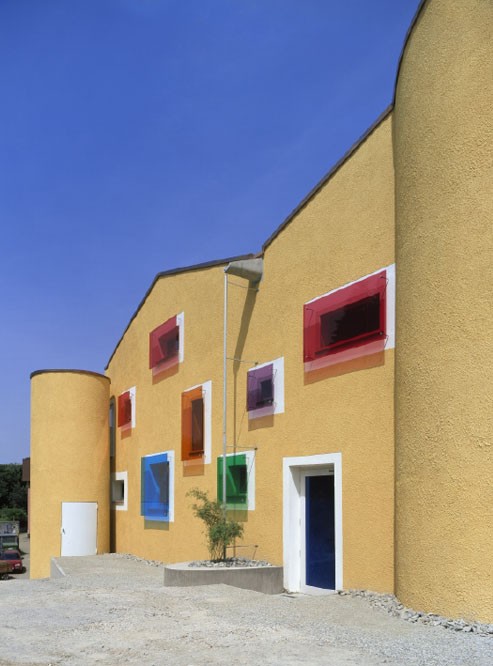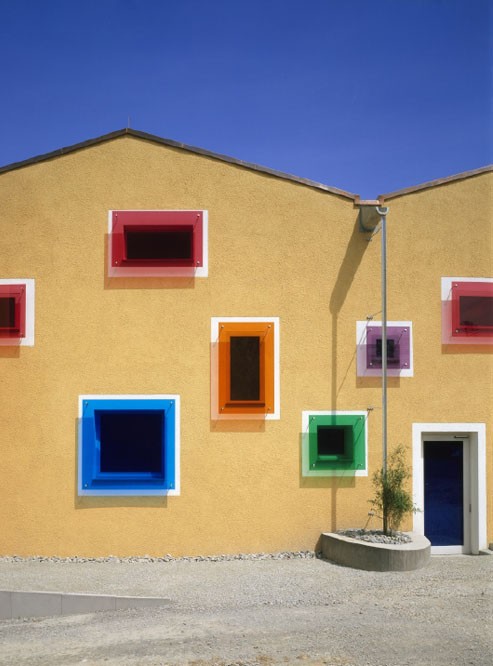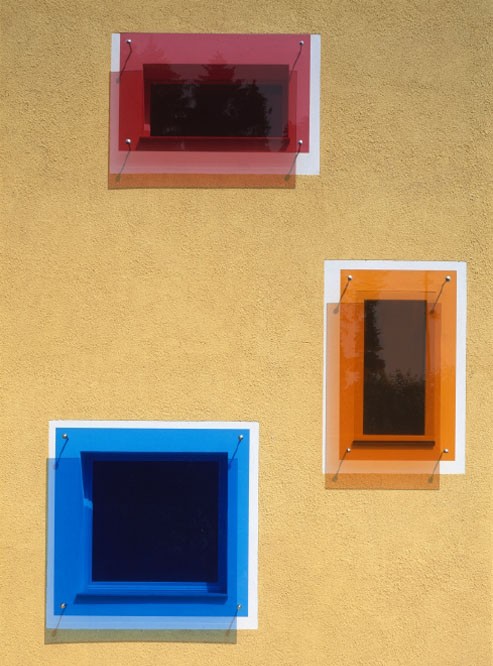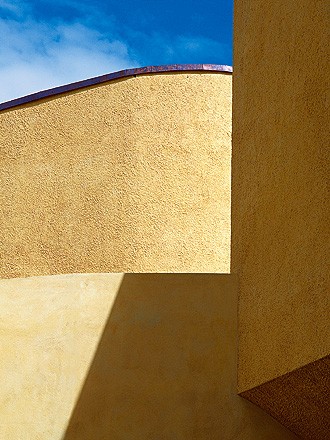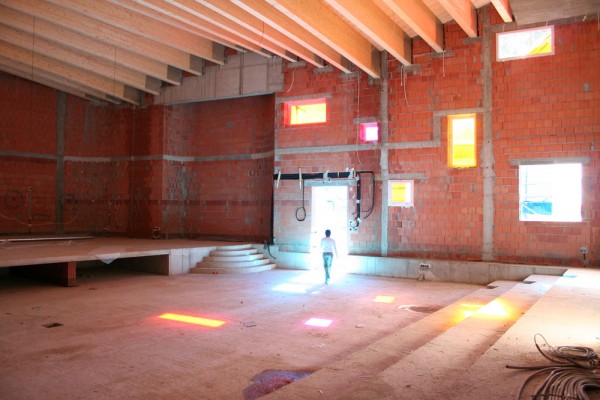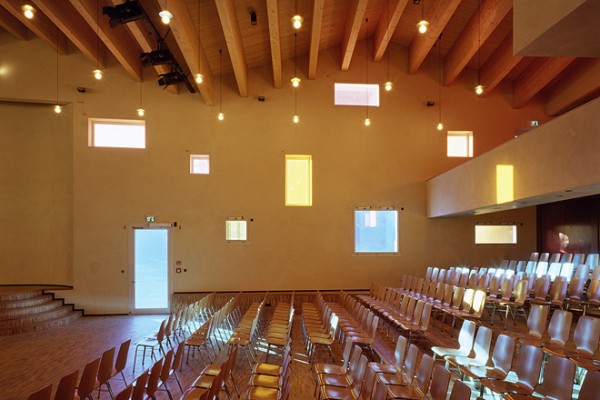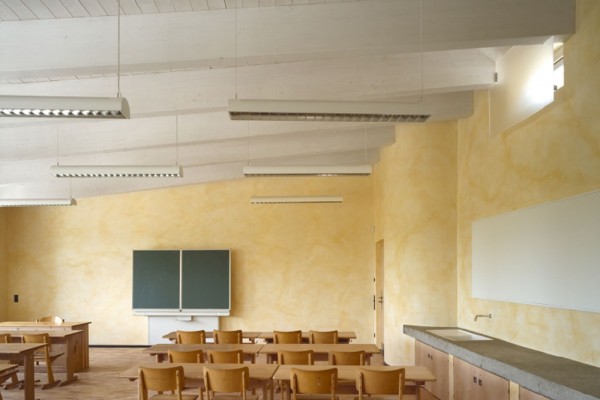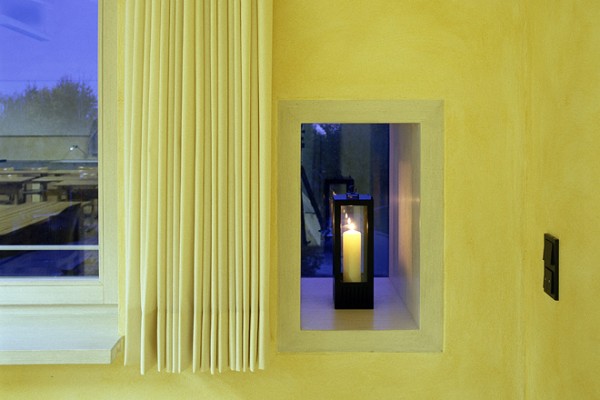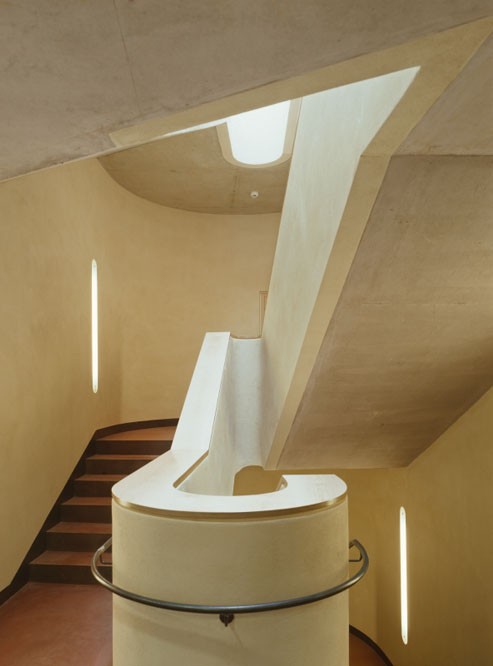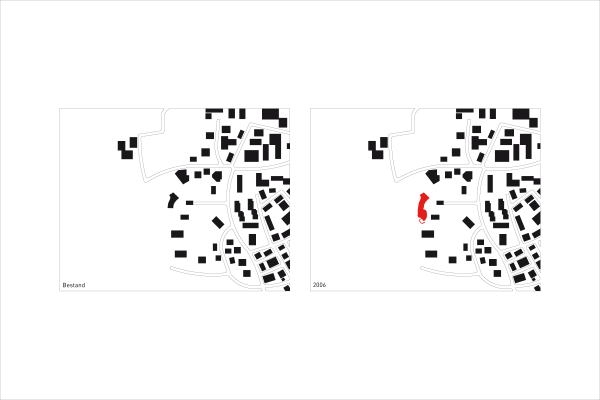 Designing private schools, particularly Waldorf schools, has the advantage that matters of design claim a prominent position. Here, awareness of the effects of architecture means that aesthetic values play a large role. In contrast to this is the lack of money from which these facilities suffer. In large part, the buildings are financed by the parents' private funds and come in at the bottom end of possible building costs. This means the gap between aspiration and reality, between free choice and necessity in construction, often leads architects onto thin ice. Constantly weighing the costs and having intense discussions until late at night are part of the usual routine with these exciting projects.
An existing school in Villingen-Schwenningen was to be extended. A hall for events, a classroom, an after school care centre and a dining room with a kitchen were all on the programme. Many schools like this are built using a stereotypical vocabulary of forms without any deeper significance. To avoid this, we pursued an independent sculptural approach that we developed completely out of the local situation. Folds in the roof were produced by a rising and falling assemblage of transverse beams suggestive of the topography of the surroundings. This structural form defines the interior as much as the coloured glass set in front of the windows, which saved the expense of painting the interior in various colours.
Unfortunately, the compromises required by looking for inexpensive solutions are incomprehensible for subsequent generations of parents. They cannot see the reasons for the low standards.
Client:
Förderverein für Waldorfpädagogik, Villingen-Schwenningen
Architects:
Lederer Ragnarsdóttir Oei, Stuttgart
Team:
Stefanie Lempart, Eva Caspar, Beatrice Mertins
Structural Engineering:
Ing. Büro Schaaf, Hüfingen
Competition:
2002 – 1st prize
Construction period:
2004 – 2006
Gross floor area:
1,862,02 square meters
BRI:
9,404,37 cubic meters
Location:
Schluchseestraße 55, 78054 Villingen-Schwenningen, Germany
Awards
Unipor-Architekturpreis (1st prize) 2006
Publications
Lederer, Arno / Ragnarsdóttir, Jórunn / Oei, Marc (Hg.):
Lederer Ragnarsdóttir Oei 1.
Jovis Verlag Berlin 2012
Malerblatt
1 | 2008
Falk Jaeger (Hg.):
Lederer+Ragnarsdóttir+Oei
Berlin 2008
Christian Holl, Armin Scharf (Hg.):
Putz – Architektur, Oberflächen, Farbe
München 2008
Mensch + Architektur
60 | 2007
Deutsches Architektenblatt
3 | 2007
Ark. Das Stojournal für Architekten
1 | 2007
Photos
Roland Halbe, Stuttgart