House Engel on the Swabian Alb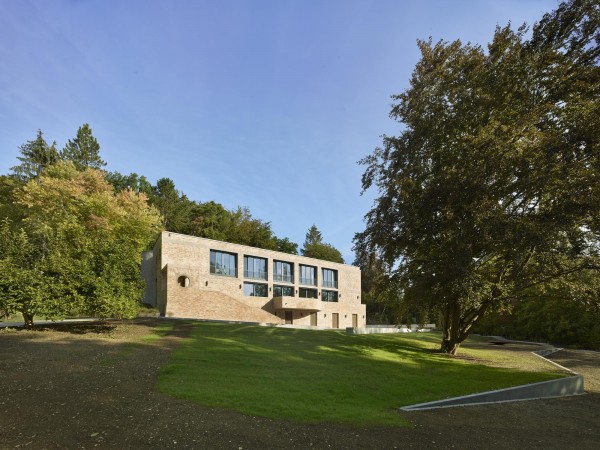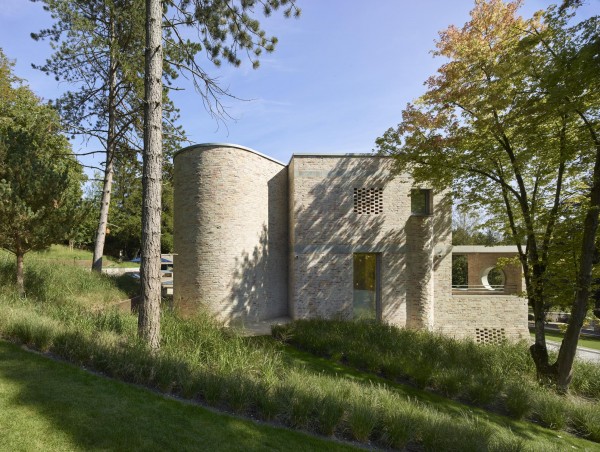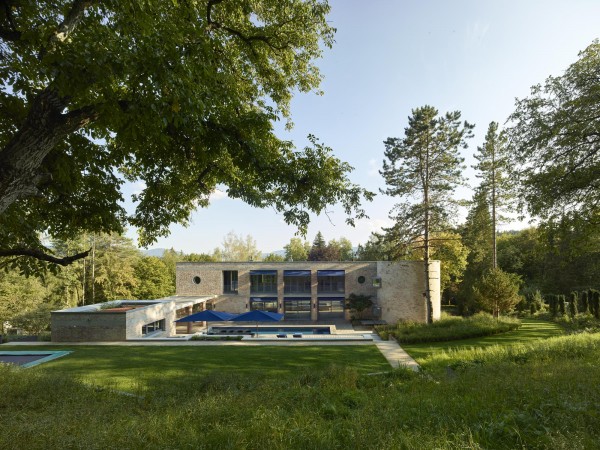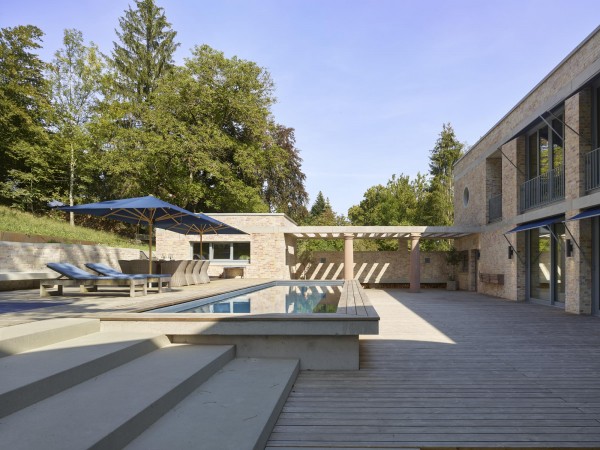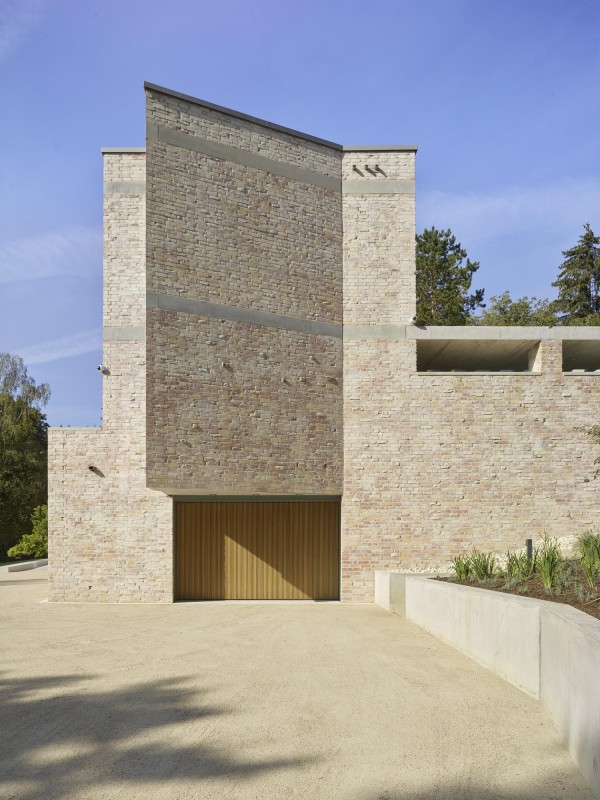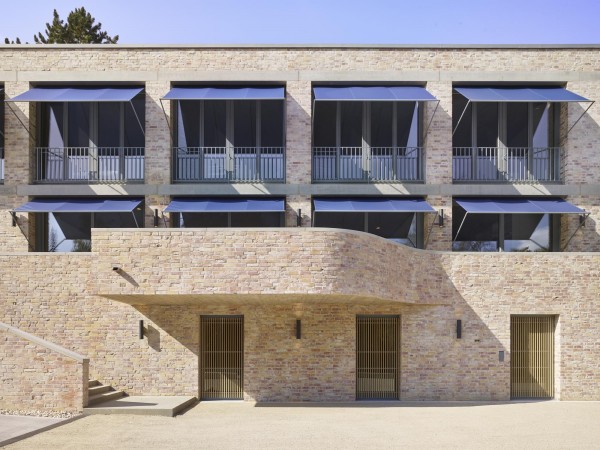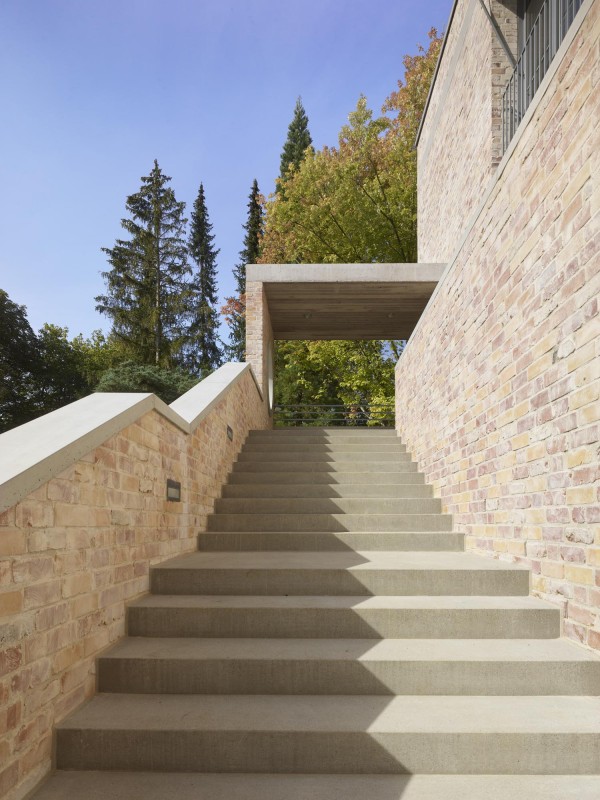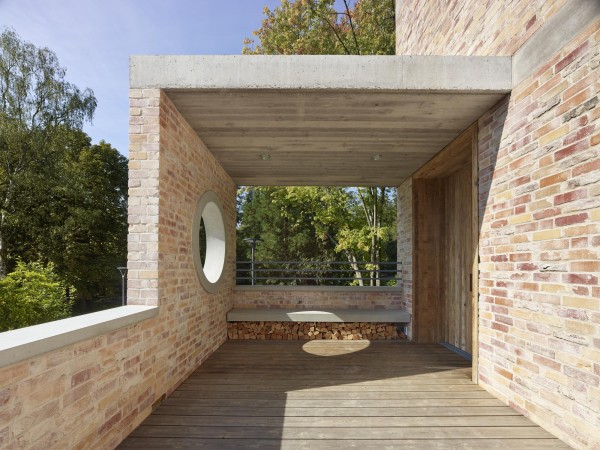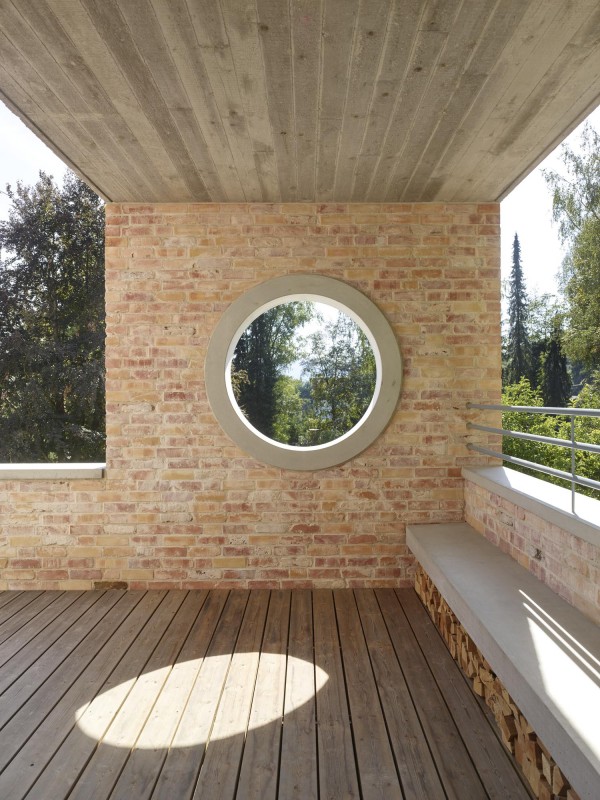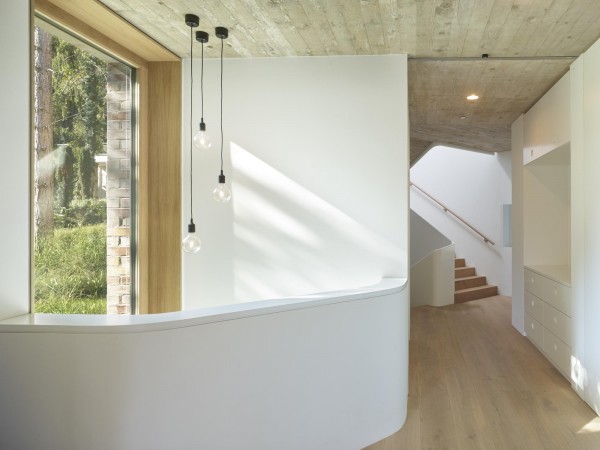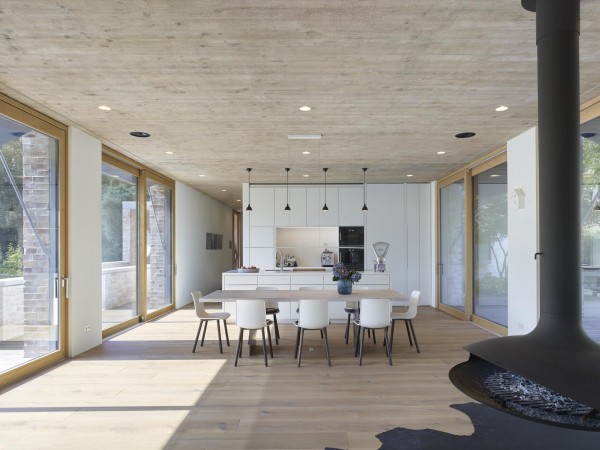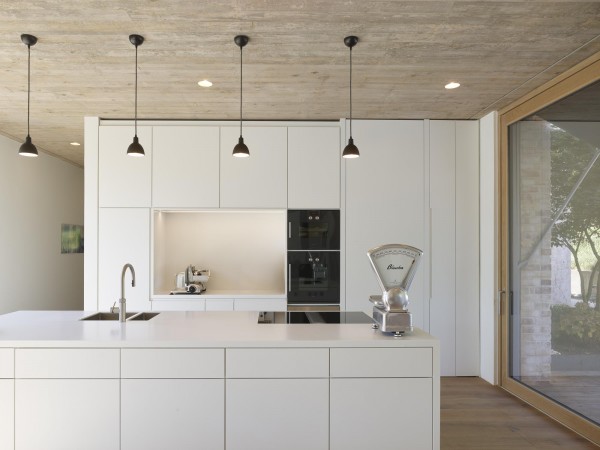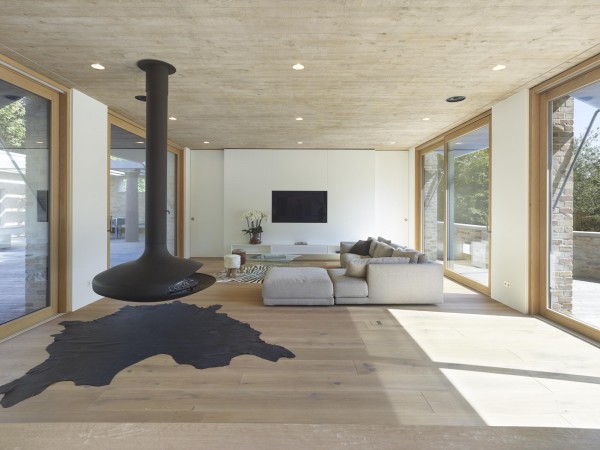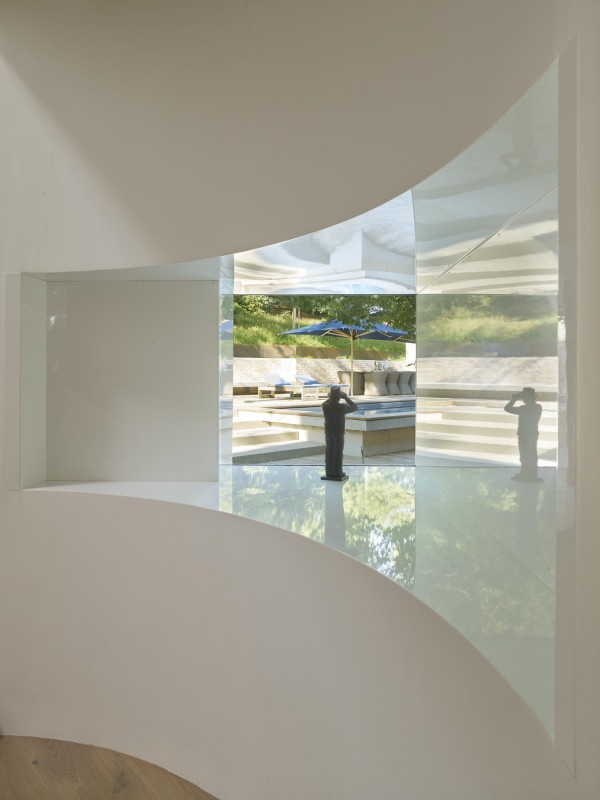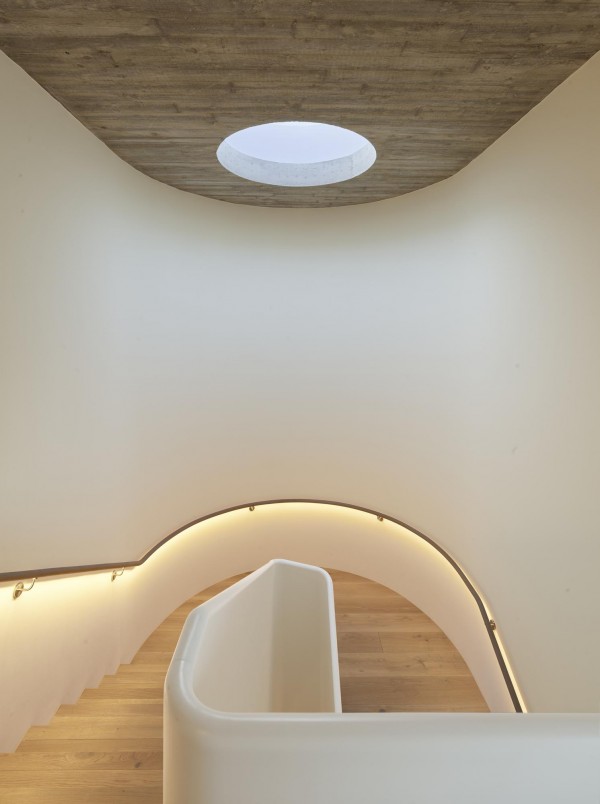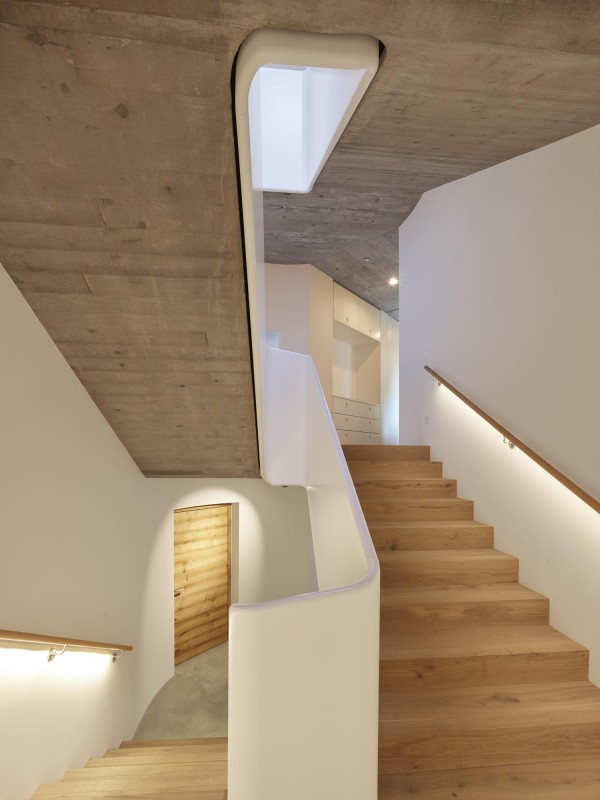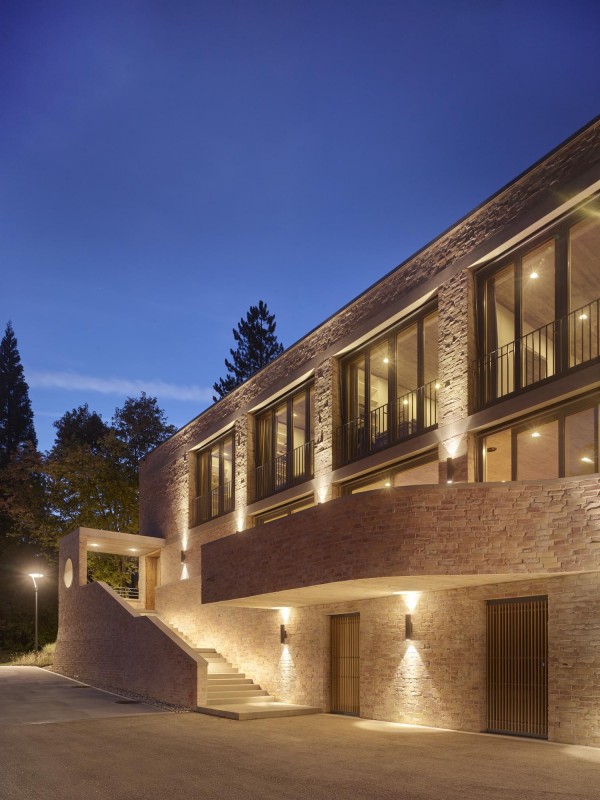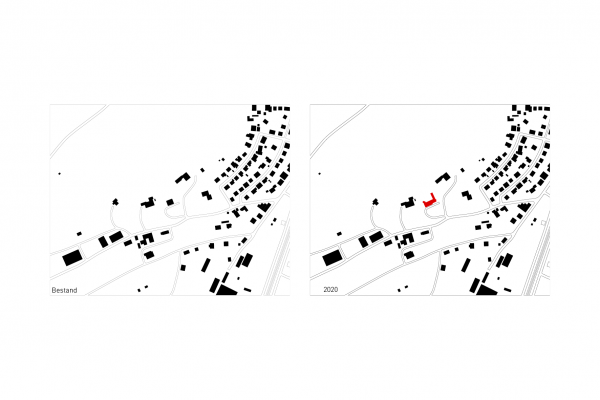 ,
House Engel on the Swabian Alb, 2020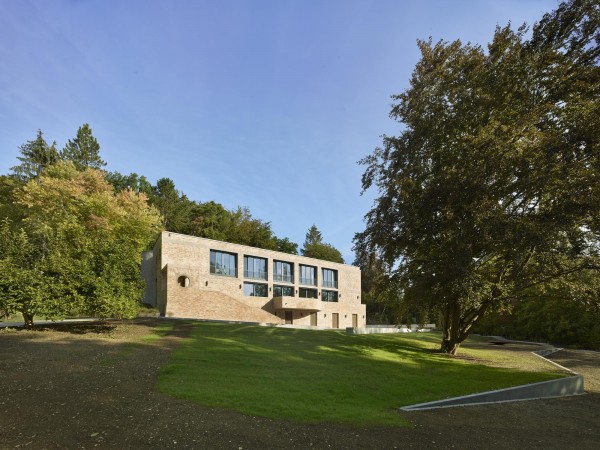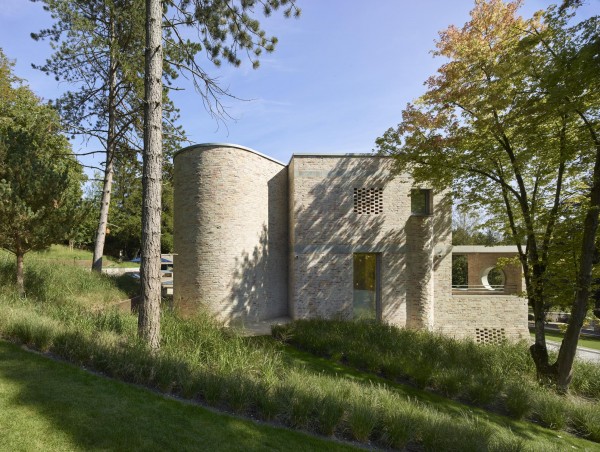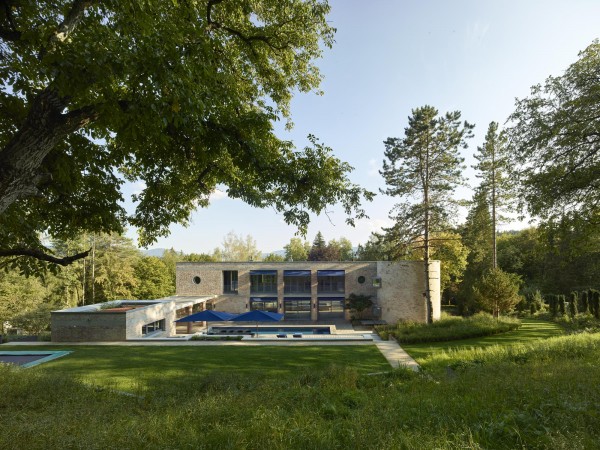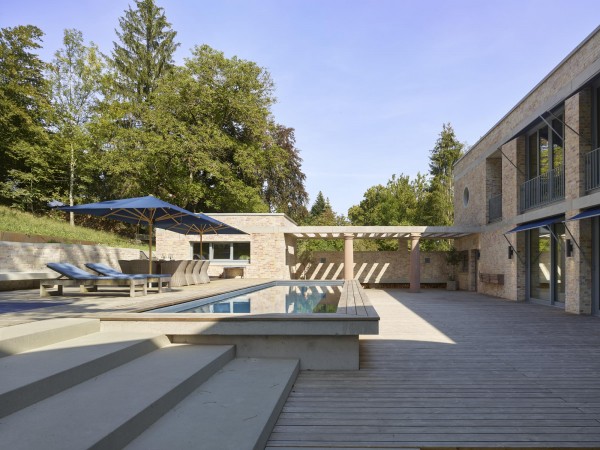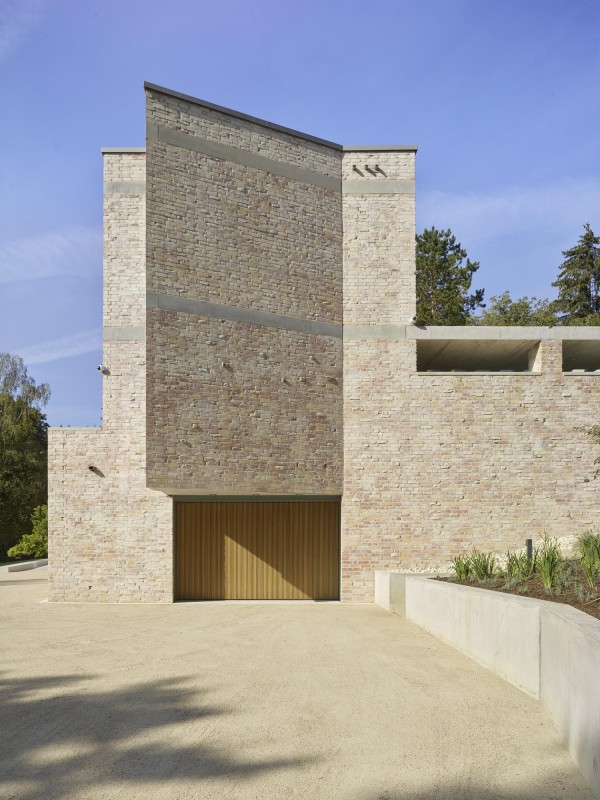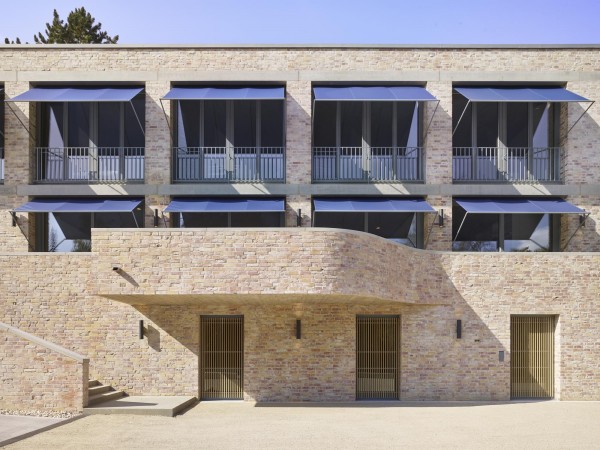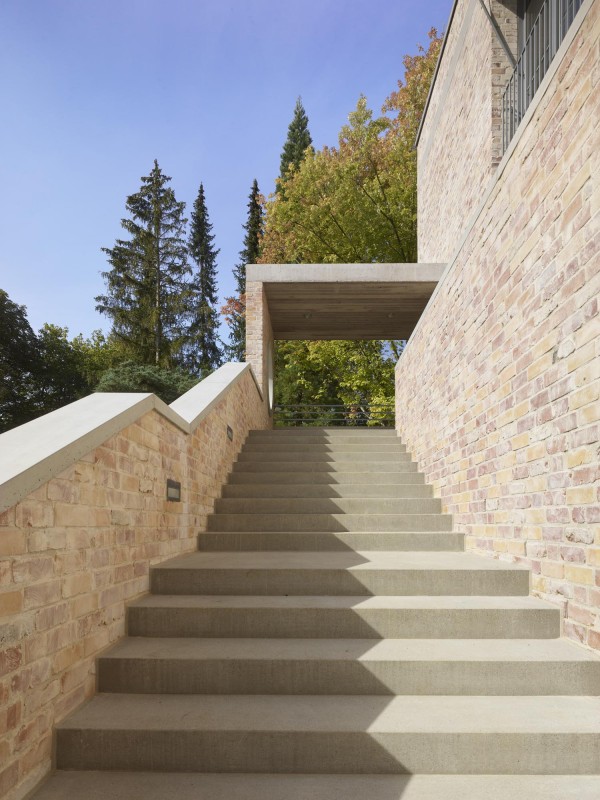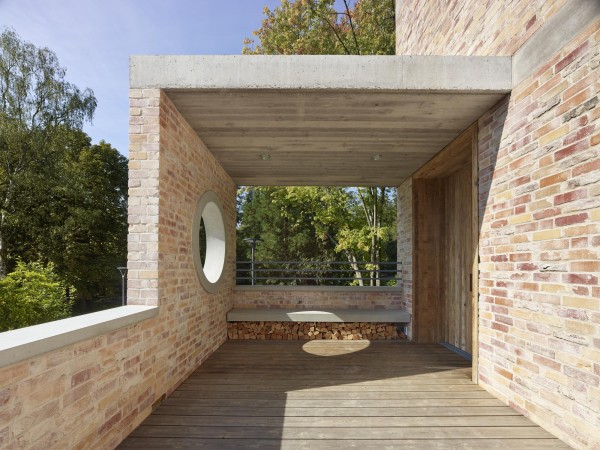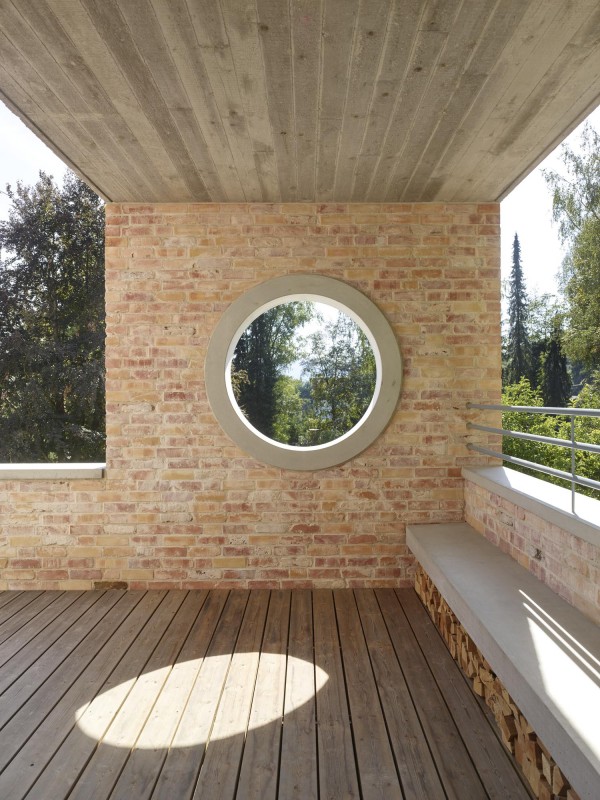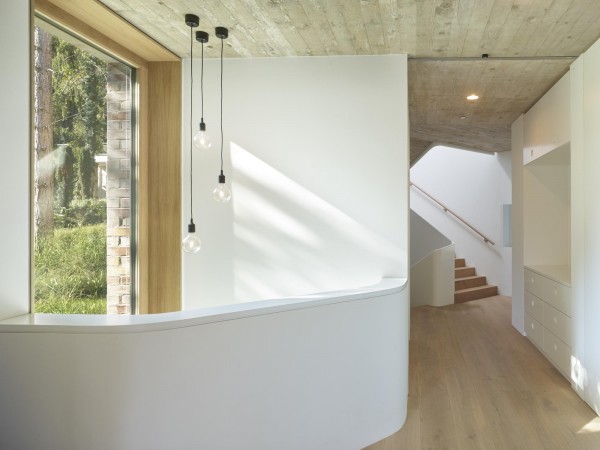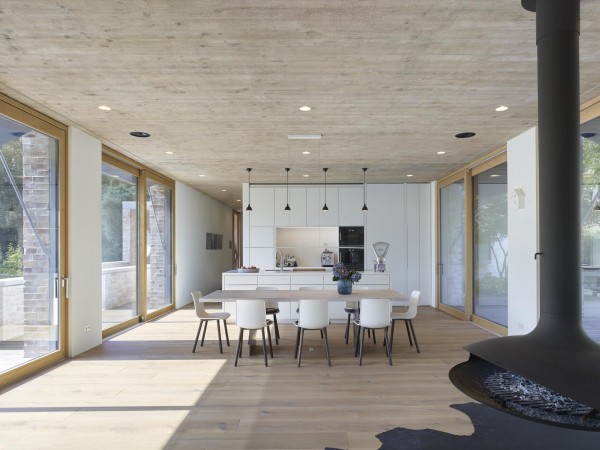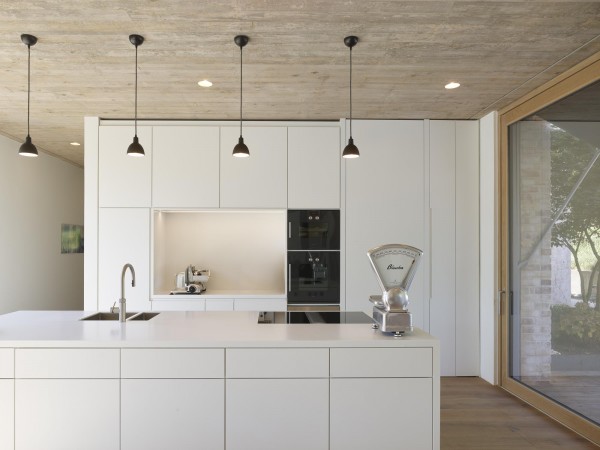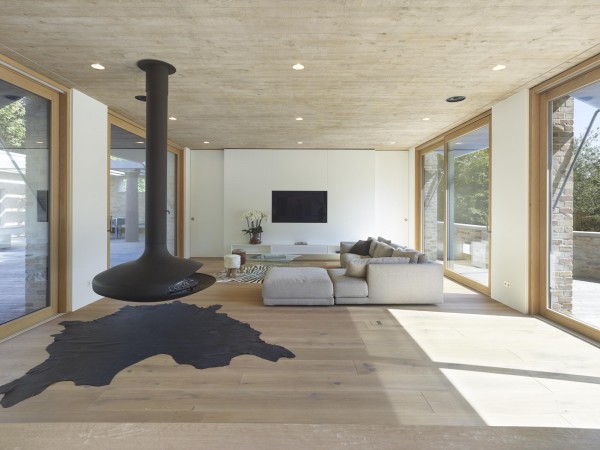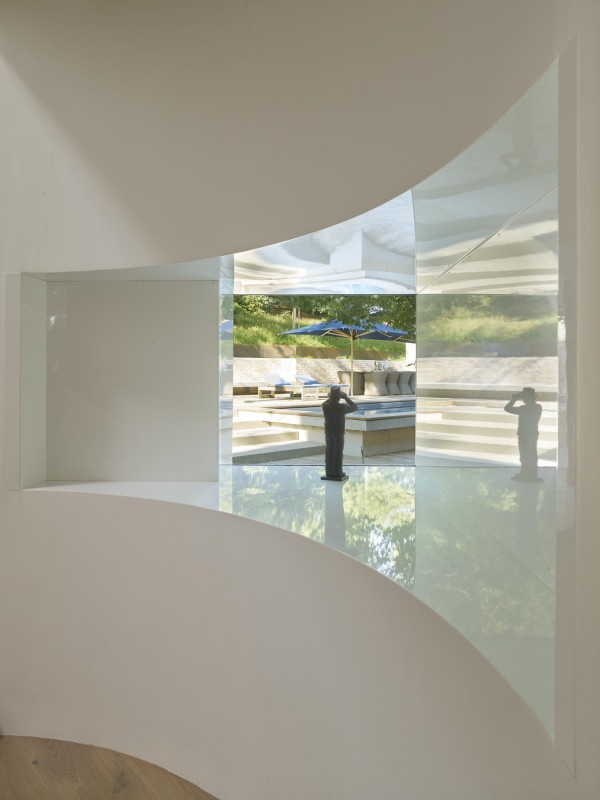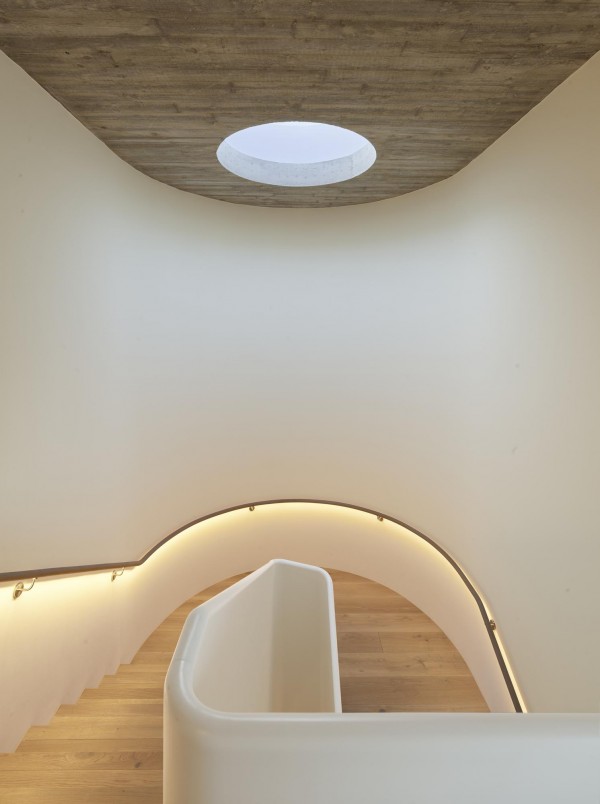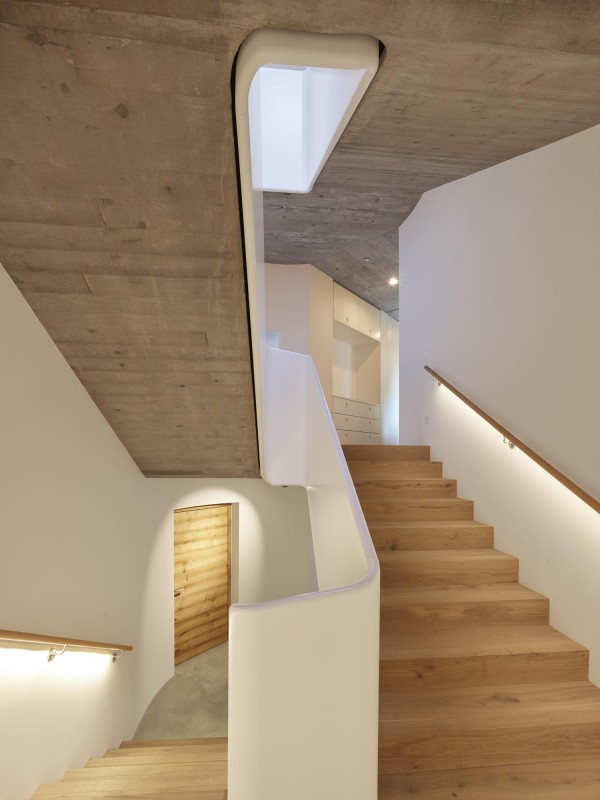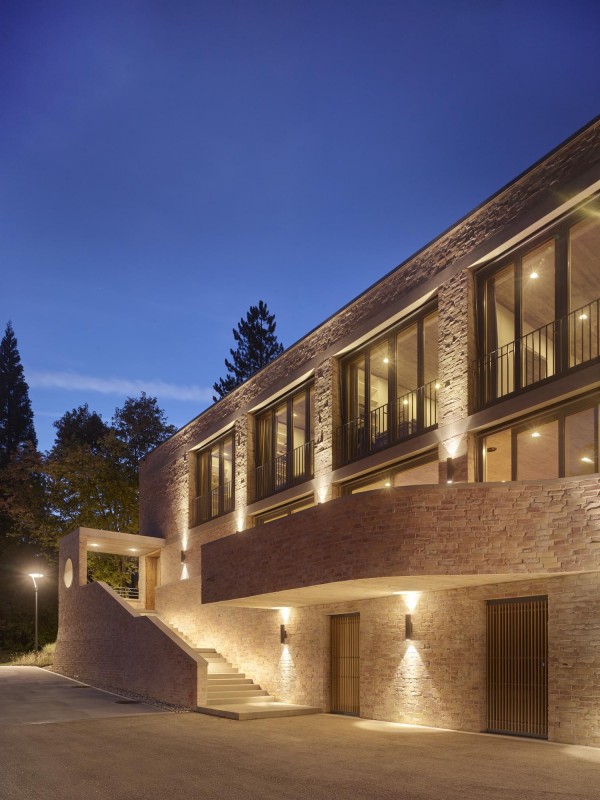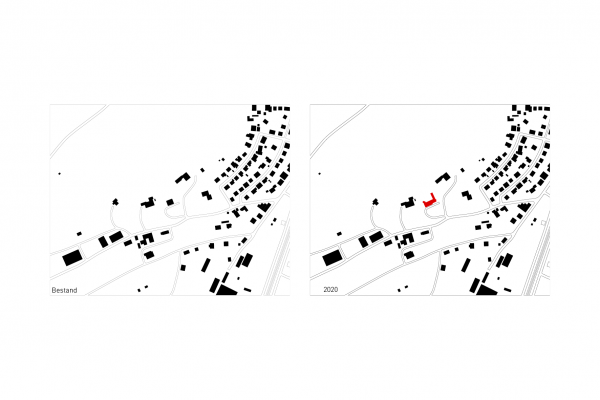 The clients originally wanted to renovate and enlarge the old building that was on the property. In addition, we explored the option of a new building, and it became clear that such a building would be easier to realise and the programme could be implemented more advantageously.
The building, which is approached from the south, along the lower edge of a steep lawn that ends to the north at the edge of the woods, lies perpendicular to the slope and rests on a plinth that houses the garage and ancillary spaces. An external straight-run stair leads to the residential level, with its entrance on the western side. The linear building divides the property into one part that is more public and another that is private.
Floor-to-ceiling sliding glass doors provide daylight to the residential level from two sides. To the south they open onto a balcony, while to the north they lead to a shielded outdoor area with a swimming pool, pergola and garden pavilion. The kitchen and living area are combined, behind which are a library and a guest apartment. On the floor above are the family bedrooms.
Exposed concrete ceilings (board formwork) and white built-in furniture dominate the interior. Since the mixture of bricks used in Rottenburg was unavailable, several attempts were needed to obtain the desired colouring and texture achieved in that project.
Client:
Private
Architects:
LRO Lederer Ragnarsdóttir Oei, Stuttgart
Team:
Eva Caspar, Daniel Steinhübl, Fabian Wieczorek
Site Supervision:
wäschle architekten, Balingen
Publications:
Md – interior/design/architecture
02|2021
Publications
Lederer   Ragnarsdóttir  Oei 2.
Lederer, Arno / Ragnarsdóttir, Jórunn / Oei, Marc (Hg.)
Jovis Verlag Berlin 2021
Häuser
6 | 2021
Häuser des Jahres 2021.
Udo Wachtveitl, Katharina Matzig (Hg)
München 2021
Stuttgarter Zeitung
06.03.2021
md – Interior Design Architecture
1-2|2021
Photos:
Roland Halbe