Feco-Forum Karlsruhe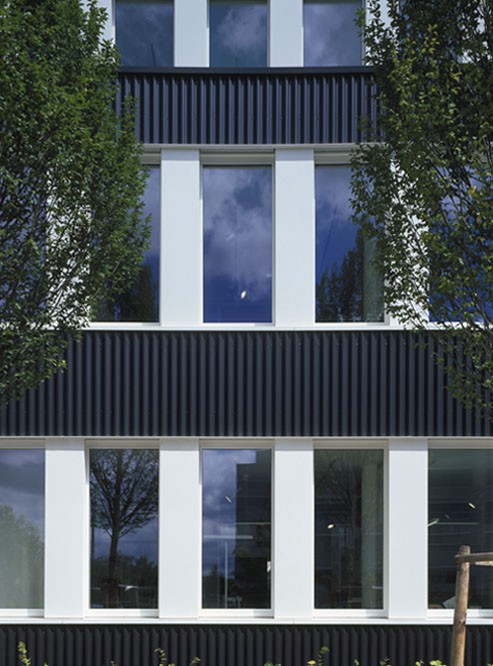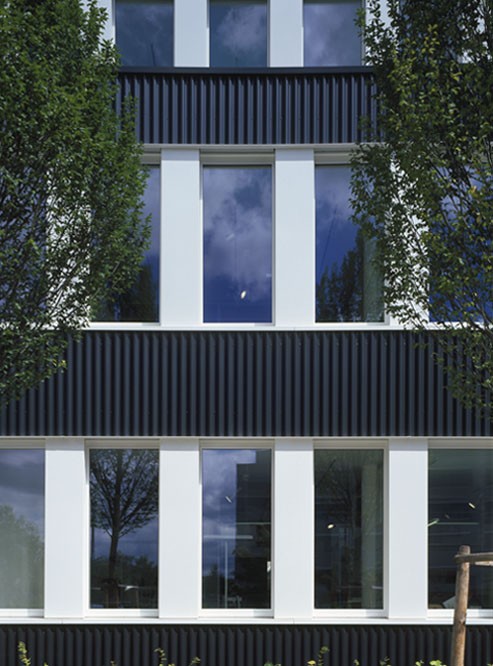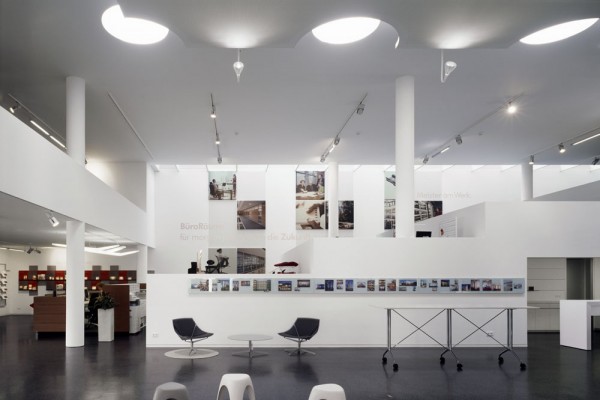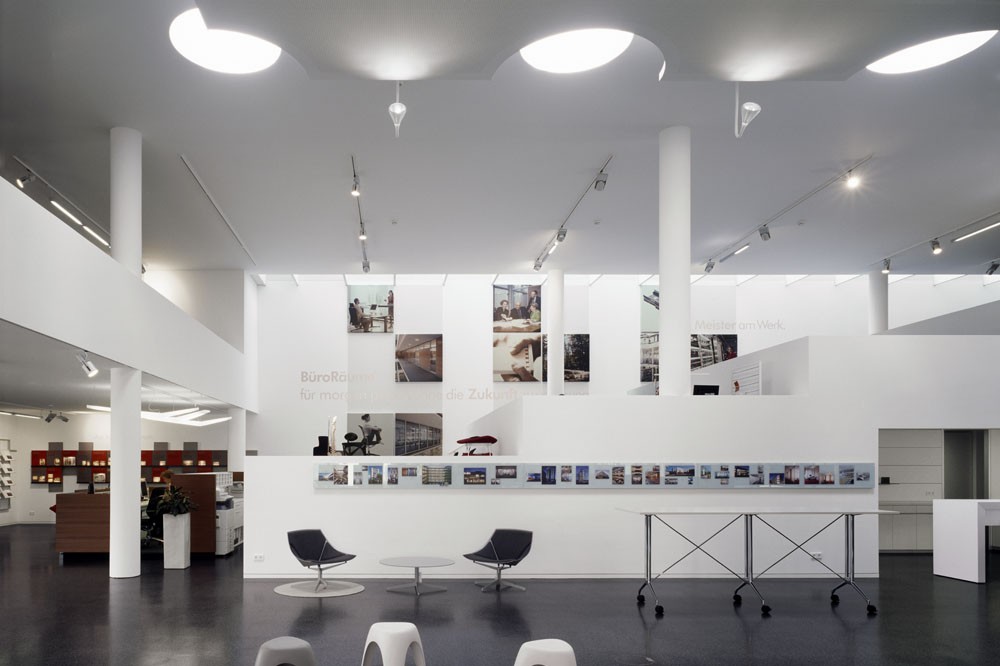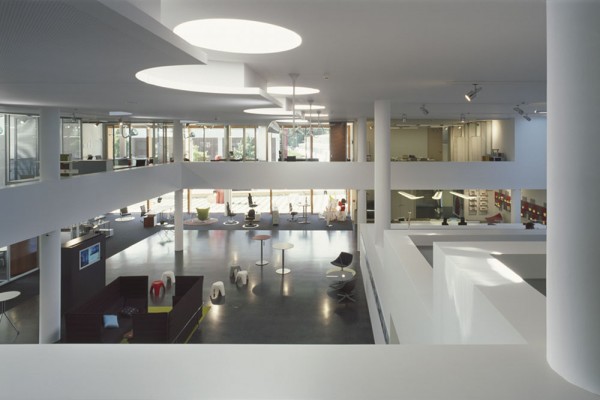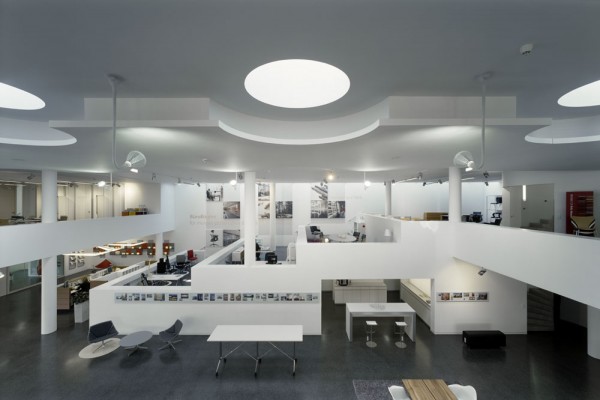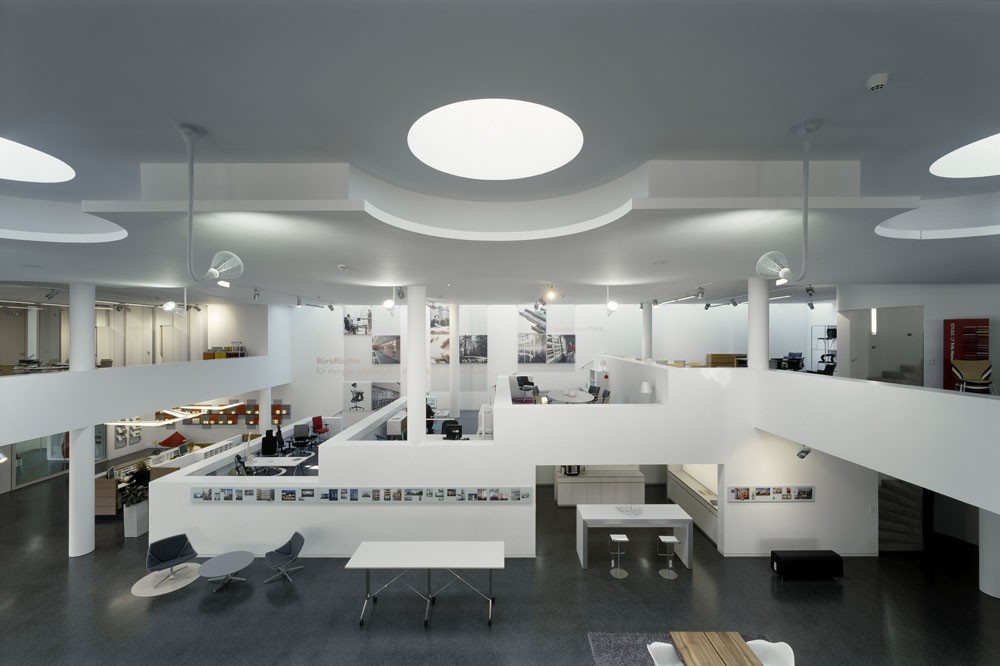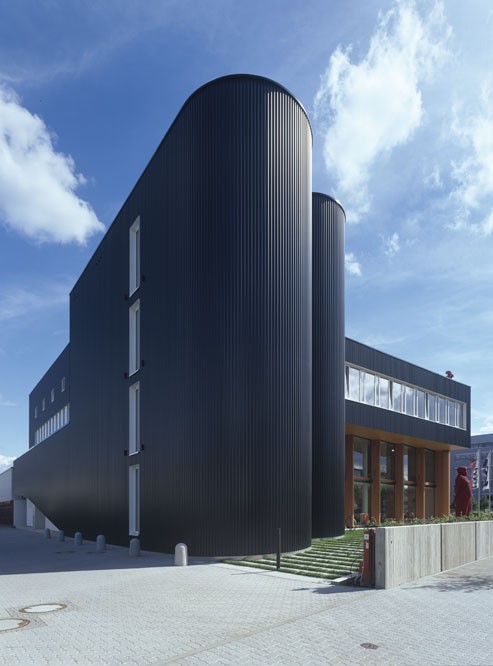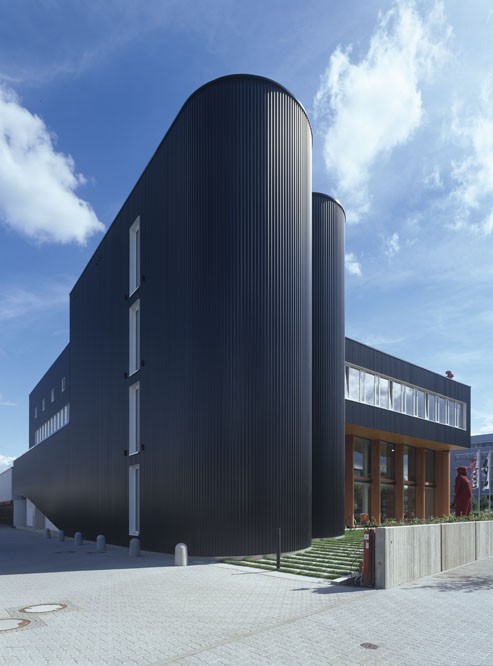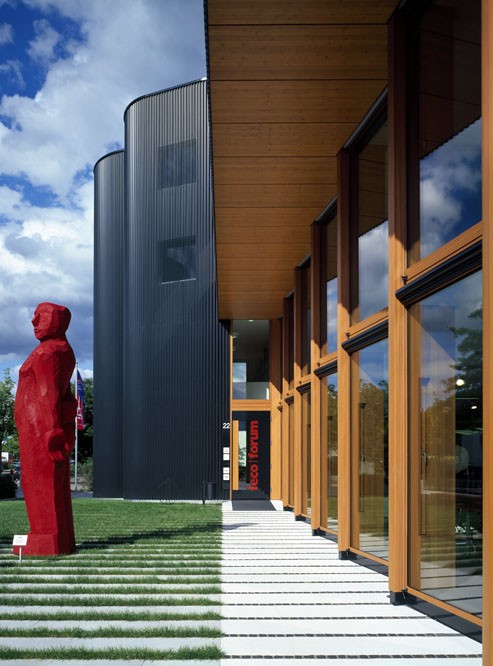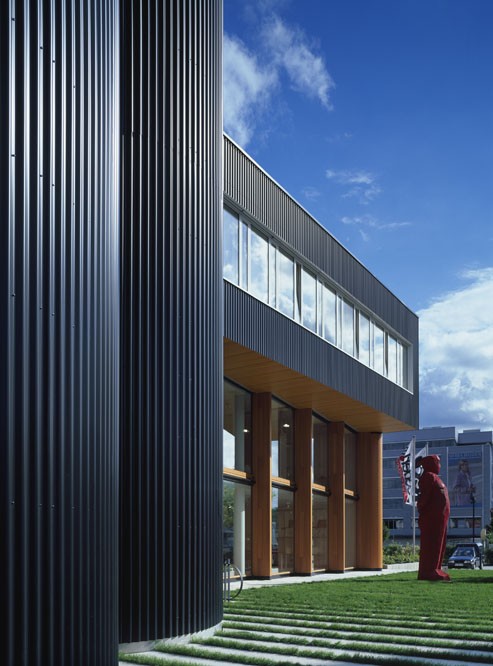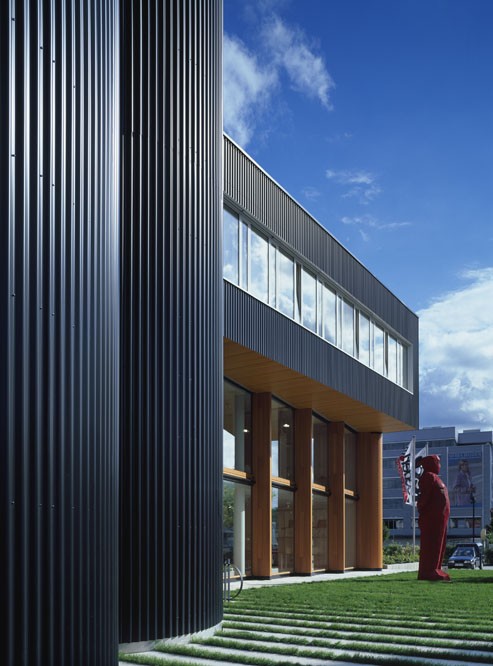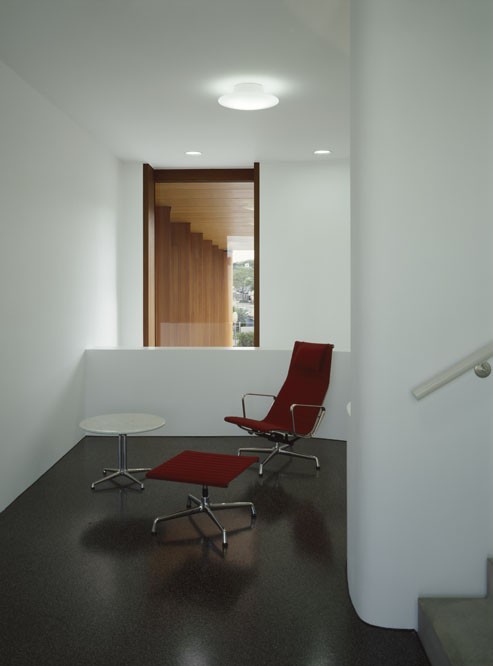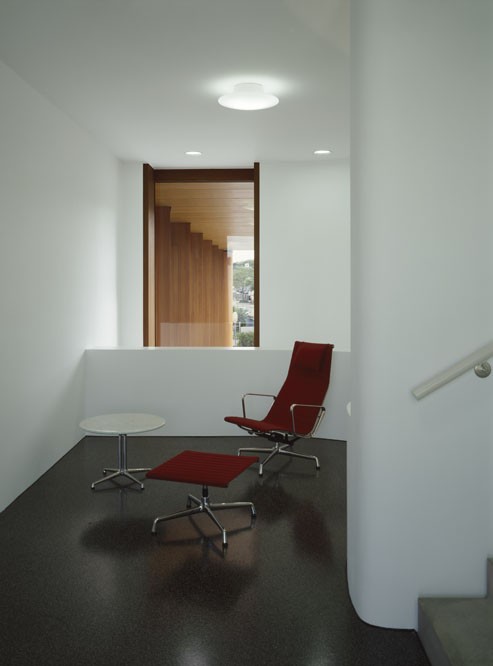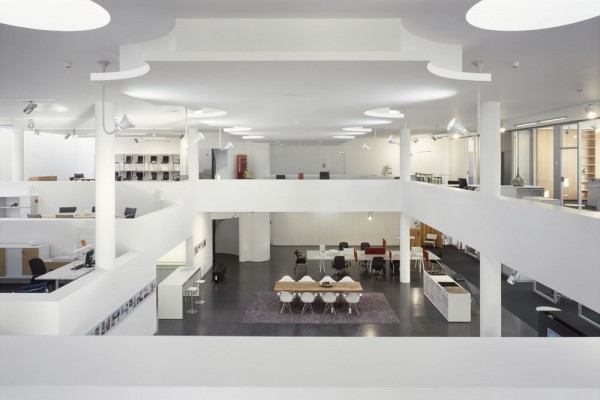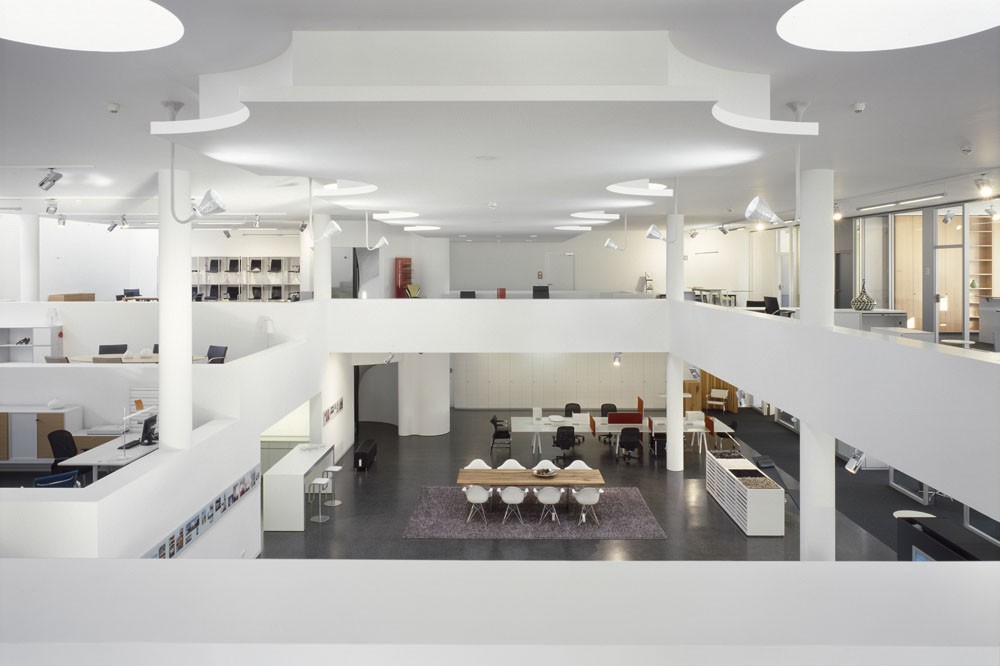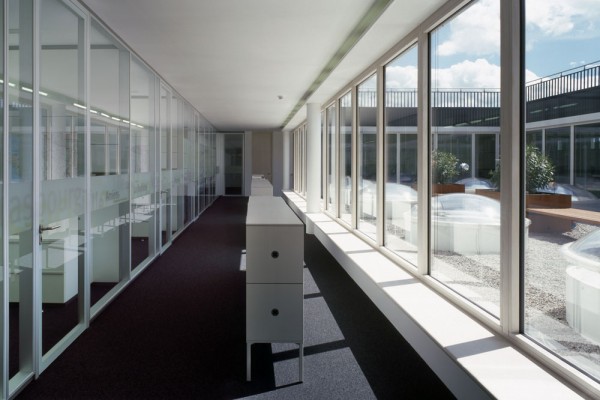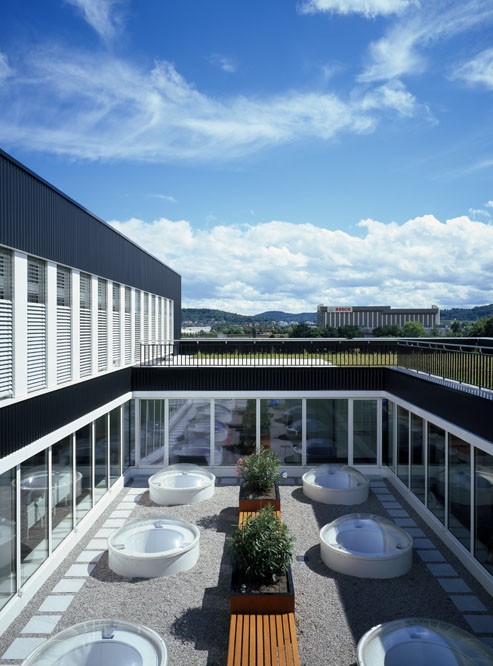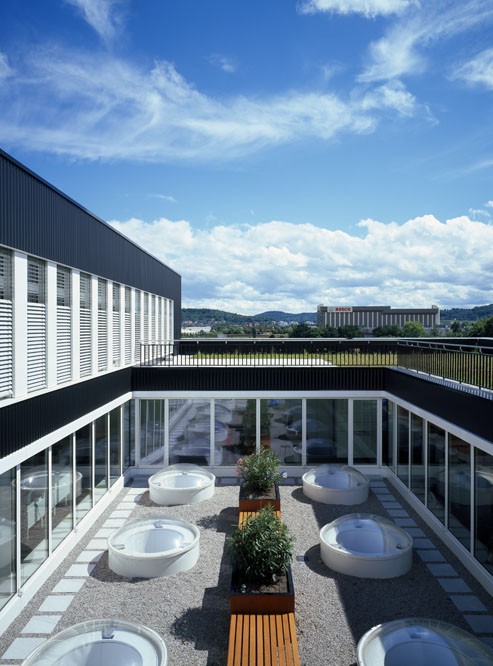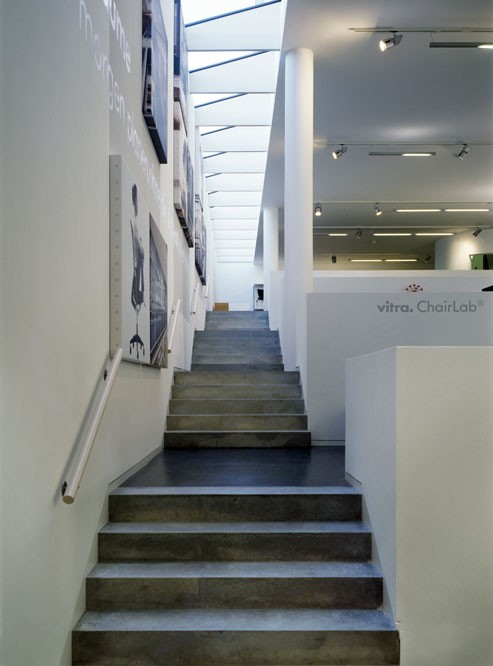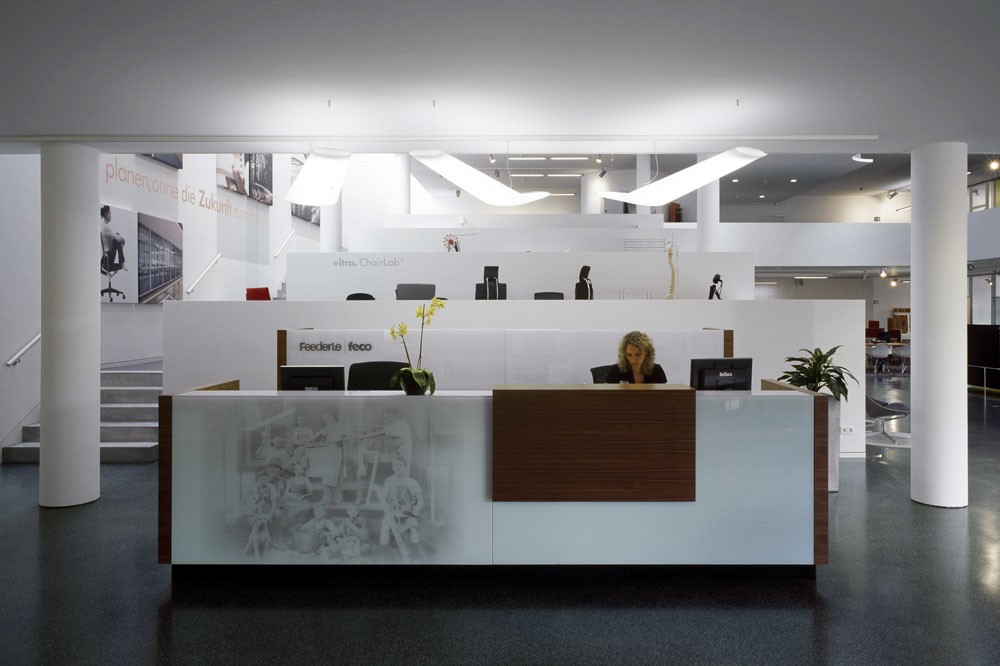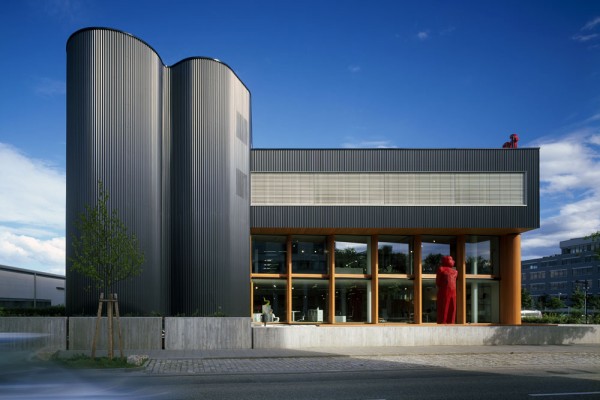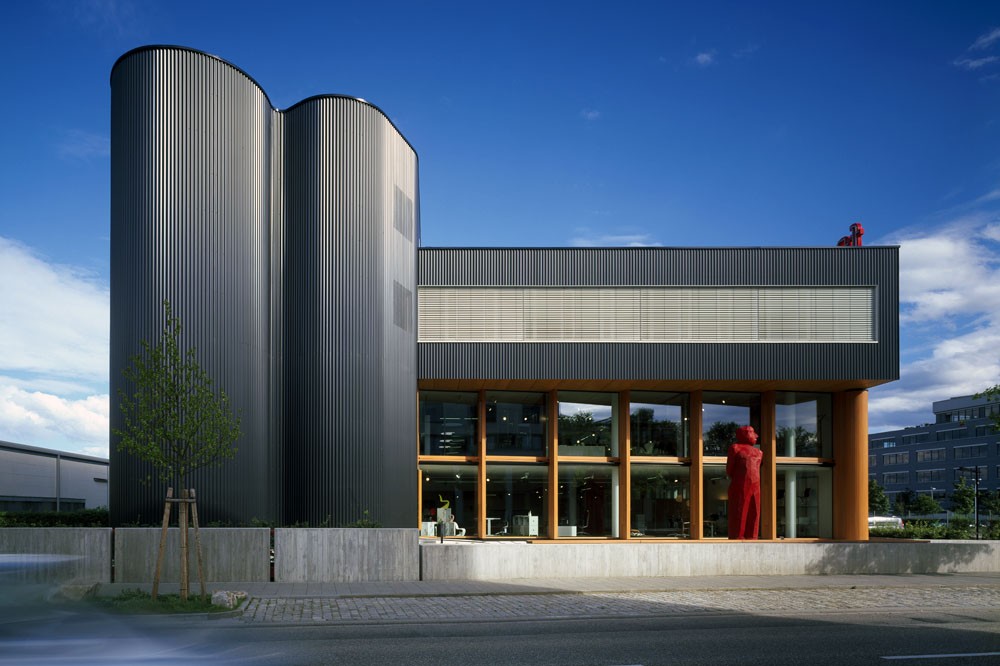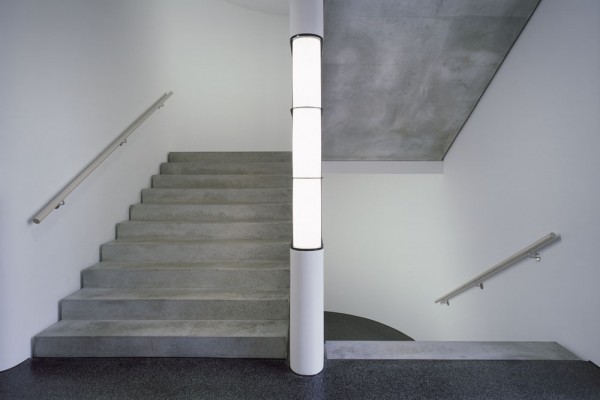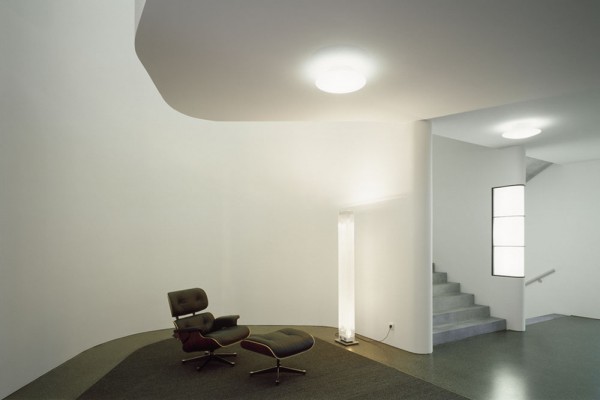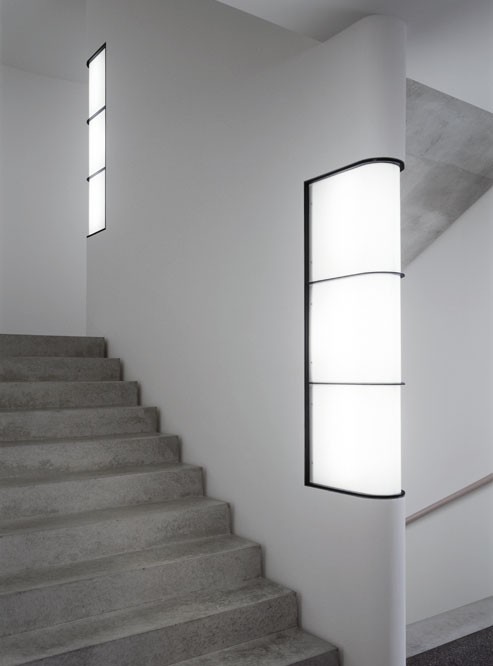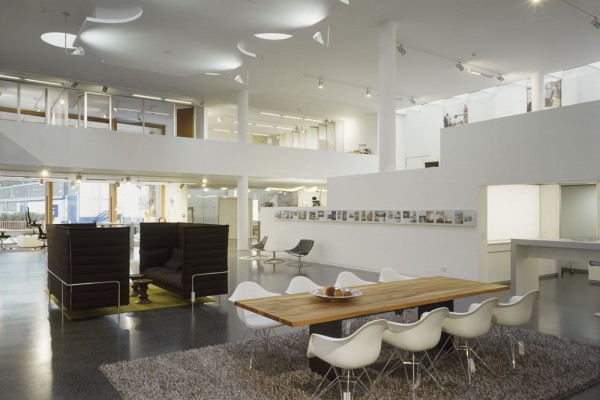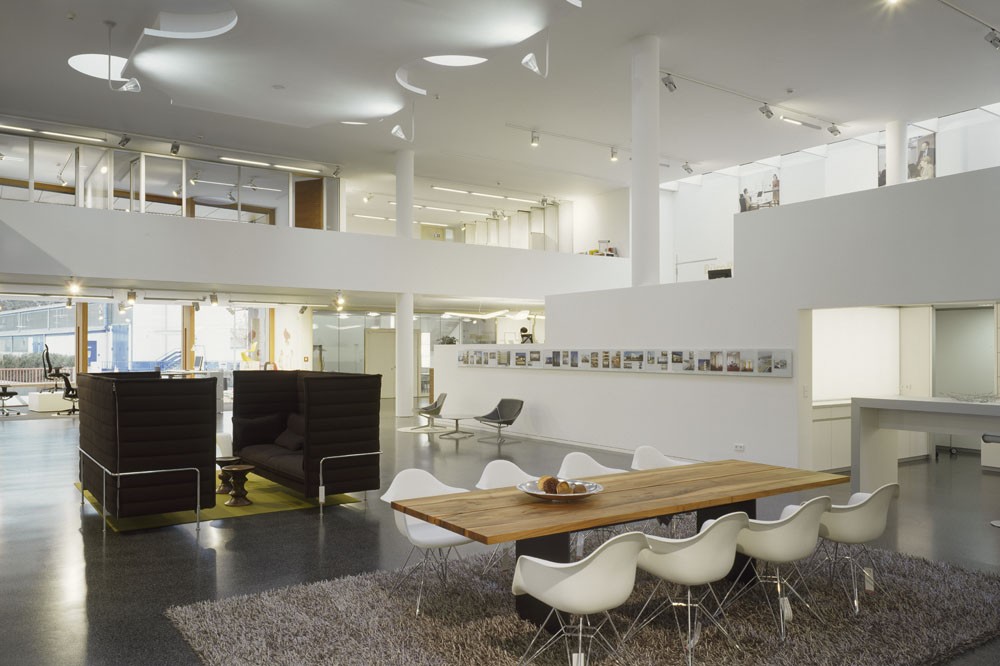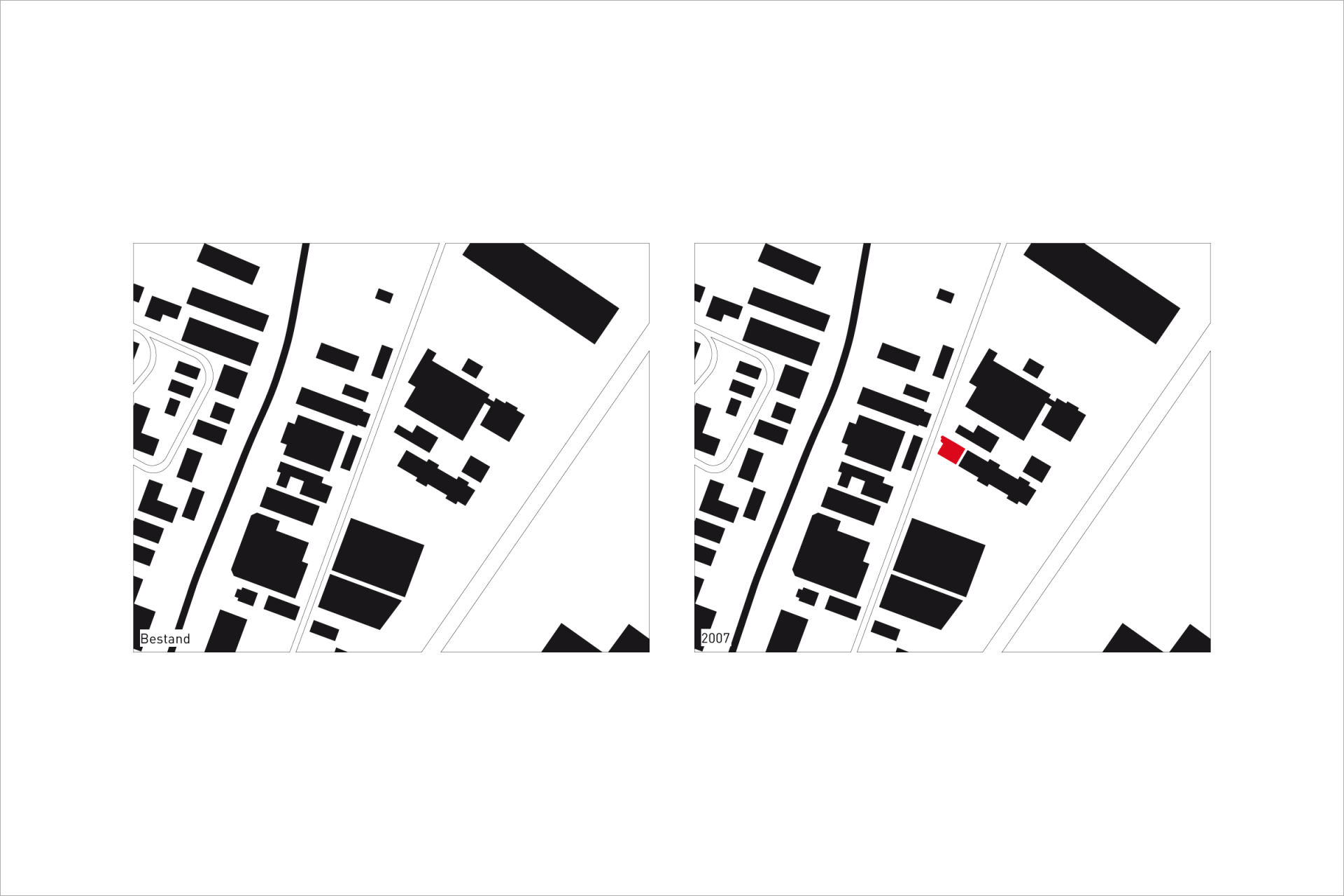 ,
Feco-Forum Karlsruhe, 2007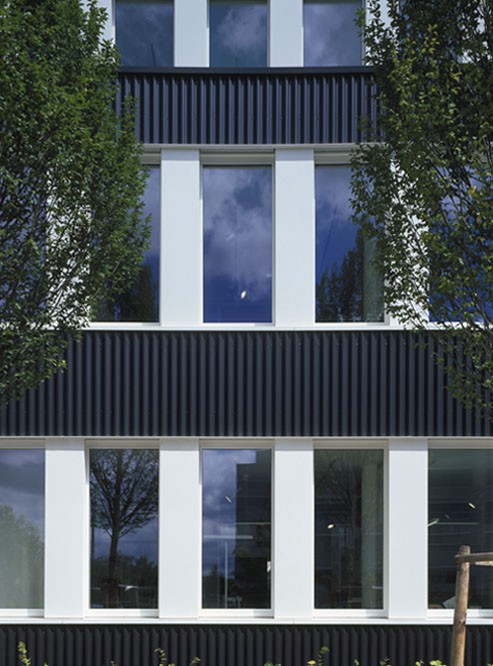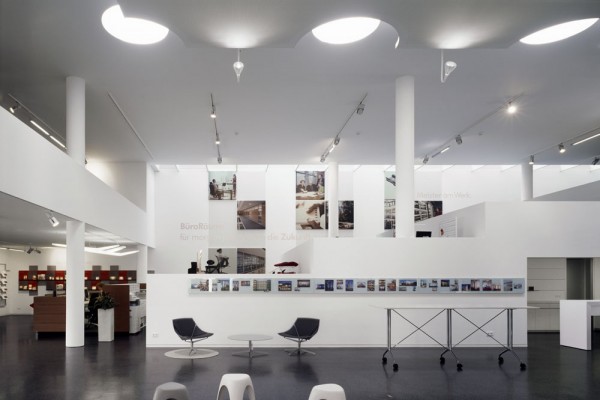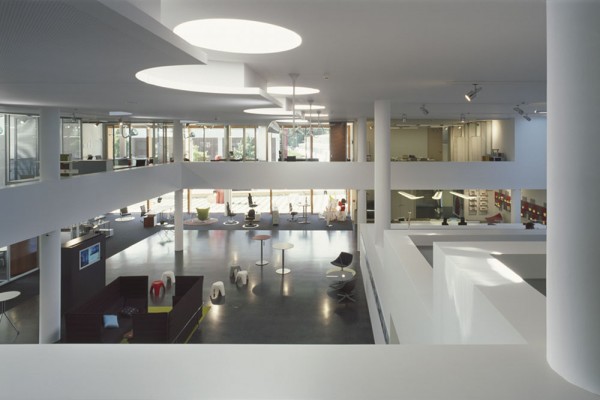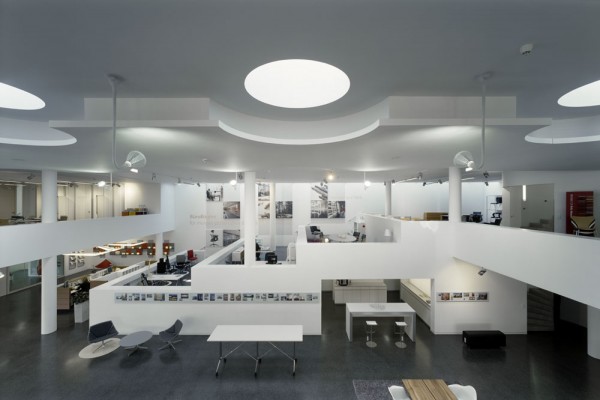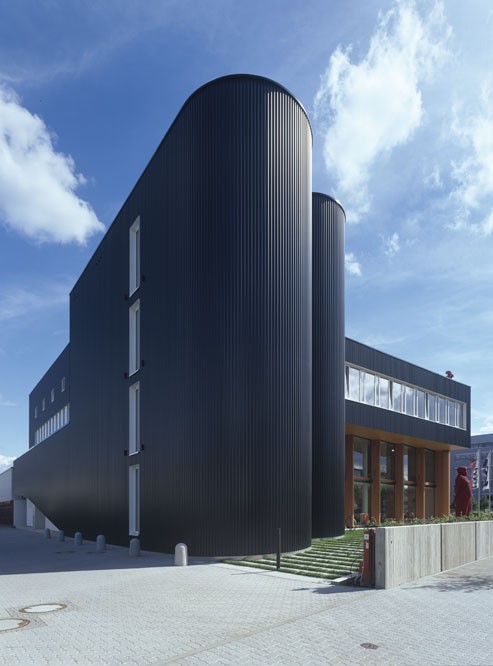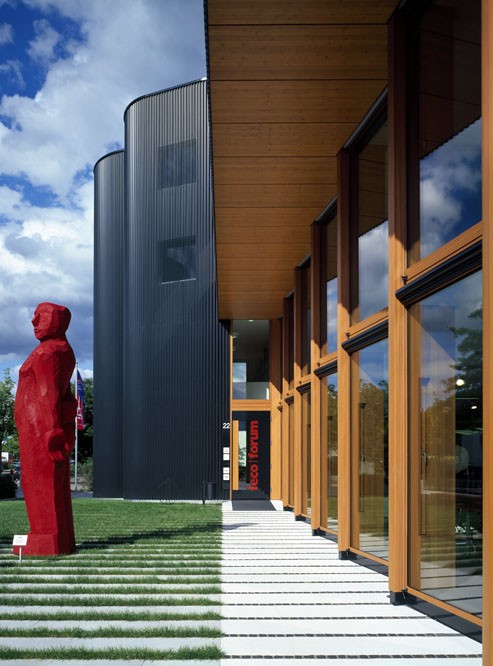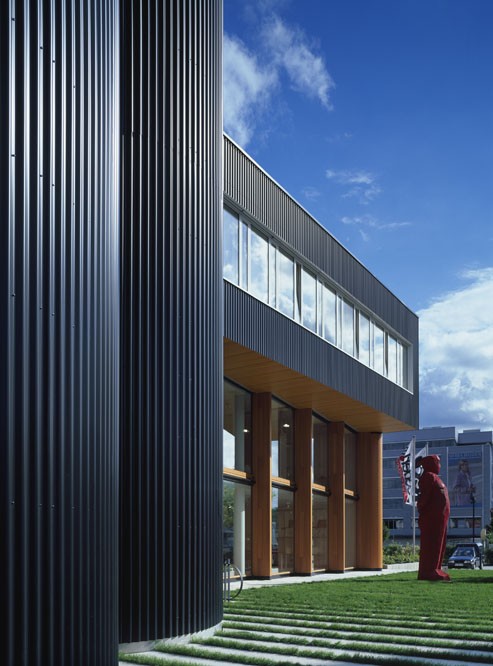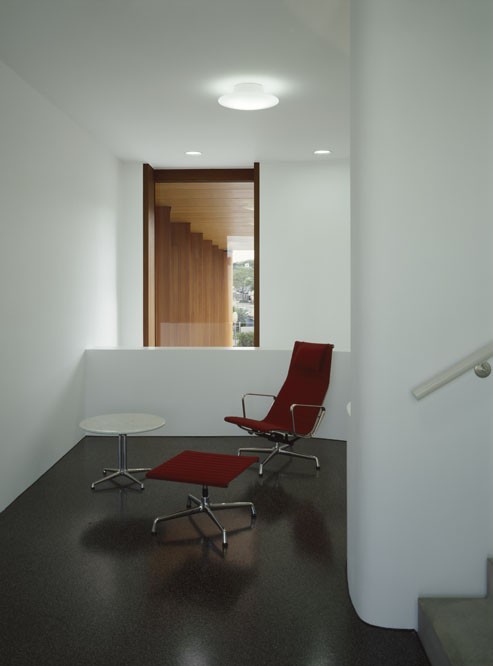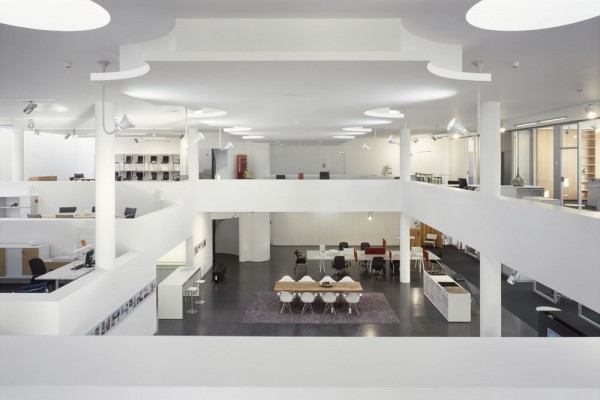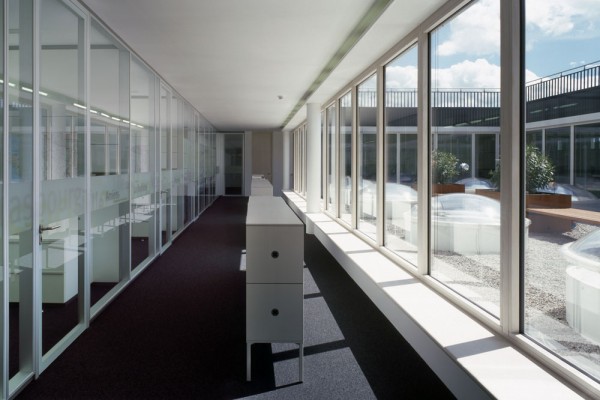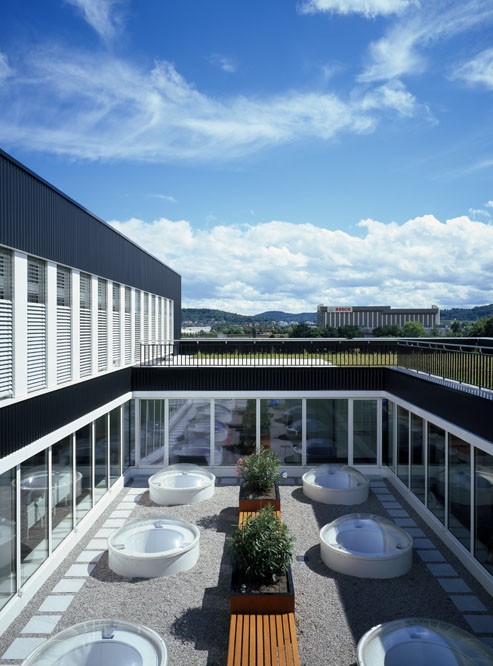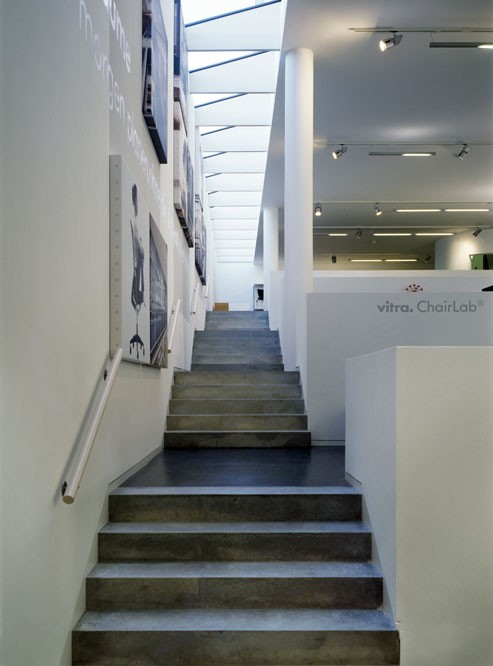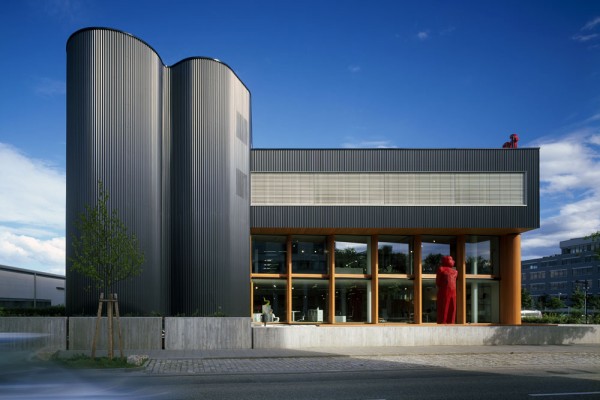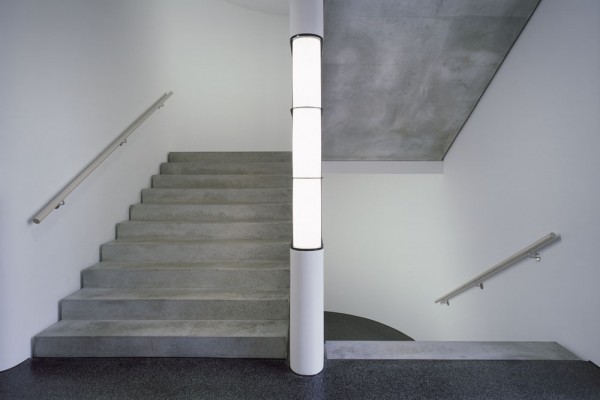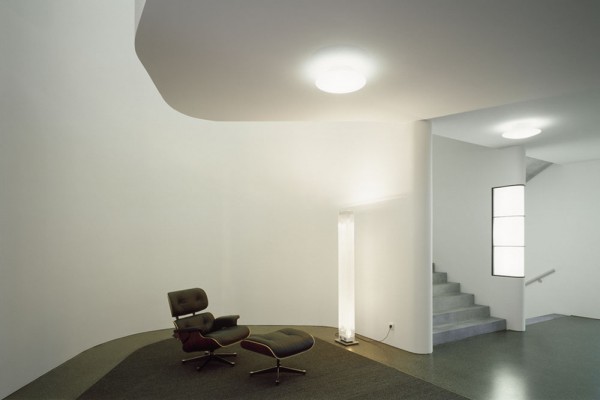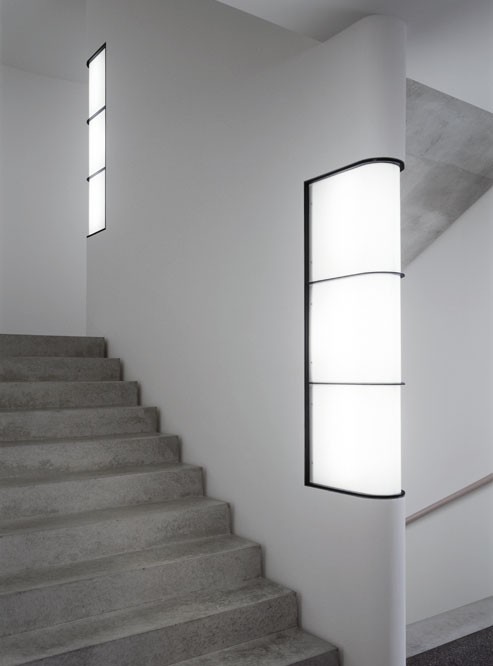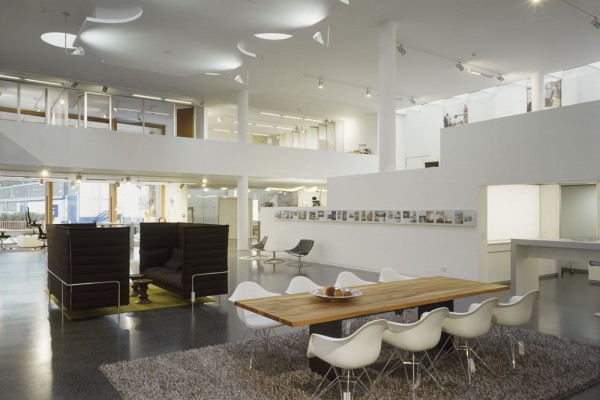 The Feco Forum is designed to house exhibitions and to serve as a representative space. In addition it houses administrative offices, some of which are rented out. The clients definitely wanted high quality architecture which would serve as a model for boosting the modest level of design marking the urban surroundings, an industrial estate.
The simple cube is broken up by a display façade opening up onto the street. The staircase projects out of this configuration and emphasises the entrance. The façades are clad with corrugated black aluminium. In contrast, the display window's façade components are made of untreated wood and the window frames of the administrative offices are a brilliant white.
The character of the two-storey interior is determined by the terraced arrangement of the working and exhibition spaces on the northern side. Via these stepped levels, access is gained to the hallways and offices of the upper floor, where presentations take place. The partitions installed there are fabricated from Feederle's various product lines. The central hall space, which is also used for events, receives daylight through round skylights. All walls and parapets are painted white. The floor covering of the hall space and the entrance area consists of polished mastic asphalt.
The second upper storey is a purely administrative level which can be used by the owner over the long term. The northern wing of the building is one floor higher still, containing extra space which can be used as an apartment.
Client:
Feederle – Verwaltungsgesellschaft dbR, Karlsruhe
Architects:
Lederer Ragnarsdóttir Oei, Stuttgart
Team:
Katrin Holzer, Matthias Hackmann
Structural Engineering:
IGB – Beratende Ingenieure, Karlsruhe
Construction period:
2005 – 2007
Effective Area:
3,500 square meters
Location:
Am Storrenacker 22, 76139 Karlsruhe, Germany
Awards
Auszeichnung guter Bauten, BDA 2008
best architects 09 Award 2008
Hugo-Häring-Preis, BDA 2009
Nominierung zum Architekturpreis Große Nike 2010
Auszeichnung Beispielhaftes Bauen 2012
Publications
Lederer, Arno / Ragnarsdóttir, Jórunn / Oei, Marc (Hg.):
Lederer Ragnarsdóttir Oei 1
Jovis Verlag Berlin 2012
Bund Deutscher Architekten BDA,
Landesverband Baden-Württemberg (Hg.):
Architektur in Baden-Württemberg 2009.
Auszeichnung Guter Bauten, Hugo-Häring-Preis
Stuttgart 2009
Trockenbau Akustik
3 | 2008
Falk Jaeger (Hg.):
Lederer+Ragnarsdóttir+Oei
Berlin 2008
Detail
10 | 2008
Best Architects Documentation.
Düsseldorf 2008
Bau- und Möbelschreiner
6 | 2008
Bau Beratung Architektur
11 | 2007
Architektur Innenarchitektur Technischer Ausbau
10 | 2007
Photos
Roland Halbe, Stuttgart